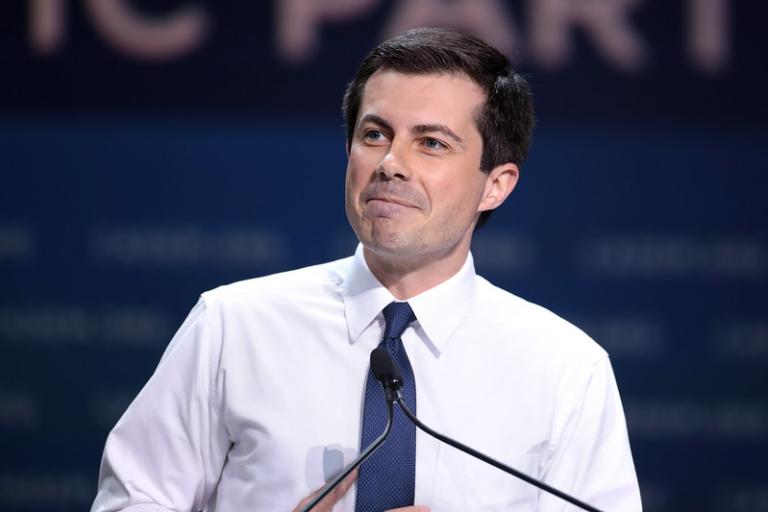 Democratic presidential candidate Pete Buttigieg believes the Bible's teachings don't line up with supporting President Trump.
CNN Town Hall moderator Erin Burnett asked Buttigieg if he thinks it's possible for a true Christian to support the president. Prior to quoting his previous remarks on the president's evangelical support, she prefaced her question, "To the point you talk about God not belonging to any kind of a political party … Do you think it is impossible to be a Christian and support President Trump?"
"I'm not going to tell other Christians how to be Christians," the former South Bend, Indiana Mayor said at a CNN town hall event. "But I will say I cannot find any compatibility between the way this president conducts himself and anything I find in Scripture."
"Now, I guess that's my interpretation, but I think that's a lot of people's interpretation, and that interpretation deserves a voice."
Buttigieg's remarks came up after a Democratic Christian asked how he would dispel a popular belief that Christianity means voting for Republican candidates.
"It starts with sending the message that God does not belong to a political party," he said. "It's also very important to make clear that the presidency and the Constitution and my presidency will belong to people of every religion and of no religion, equally. This is not about imposing my faith on anybody."
Buttigieg has been very vocal about his faith during his campaign. This is not the first time he has blasted Trump and Republican Christians.
"So much depends on seeking leaders who walk in the way of humility and decency. I just can't imagine that that requires of you be anywhere near this president or what the Republican party has become," Buttigieg said.
He has also called into question the president's faith into question, warning that Trump seeks wealth and power over humility.
"I'm reluctant to comment on another person's faith, but I would say it is hard to look at this president's actions and believe that they're the actions of somebody who believes in God."
We want to know what you think!