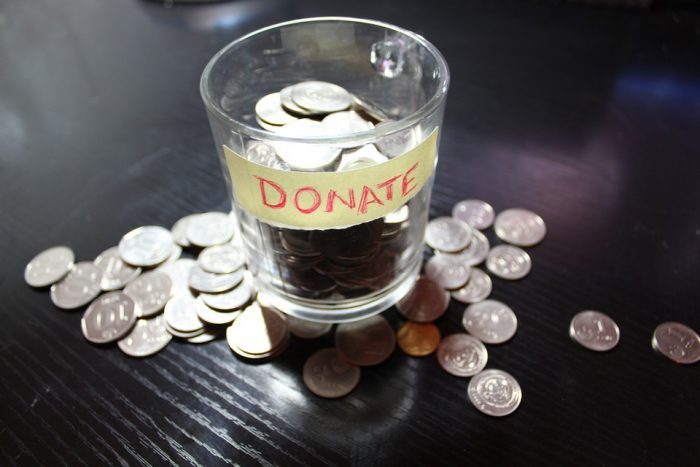 Less Americans are giving to charity and it may not be for the reason you're thinking.
Giving has dropped significantly between 2000 and 2016 according to a study released from the Indiana University Lilly Family School of Philanthropy and Vanguard Charitable.
This decline points to 20 million fewer households donating to charity versus 2000. Money and economy aren't the main culprits of the decline, MarketWatch points out. One big factor that may be driving the decline is the fact that Americans are losing their religion – they are becoming less likely to attend religious services or identify with a specific religion, MarketWatch reports.
"Attending services is correlated with giving to religious organizations, but it's also correlated with giving to secular groups," Una Osili, associate dean for research and international programs at the Lilly School said.
Giving to charity is a core belief for many of the world's religions and religious people of any faith are more likely to give to charity, a Baylor University research study found.
Since there are fewer religious people in the U.S. than ever and religious organizations have historically received most of Americans' charitable dollars, it has an impact on donation numbers.
While religious groups still received the largest total of charitable dollars in 2018, at 29 percent of total giving, it was the first year that giving to religion fell below 30 percent of overall giving, according to the Giving USA annual report on philanthropy.
The number of people who describe themselves as atheists, agnostics or nothing in particular is now at 26 percent which is up from 17 percent according to 2018 and 2019 surveys by the Pew Research Center.
Two other factors the Lilly School report found was America's uneven recovery from the Great Recession and younger people giving less.
Many Americans are still recovering from the economic downturn.
"This shift is due to lower-income and lower-wealth Americans experiencing the slowest economic recovery since the Great Recession, during years when the cost of other items such as food, education and healthcare have increased," said Jane Greenfield, president of Vanguard Charitable. "This has led to a decrease in the share of income available to give to charity."
Millennials are also giving less money to charity compared to their older counterparts. The authors noted this is likely because they "had the misfortune of entering the workforce during the worst economic downturn since the Great Depression."
We want to know what you think.