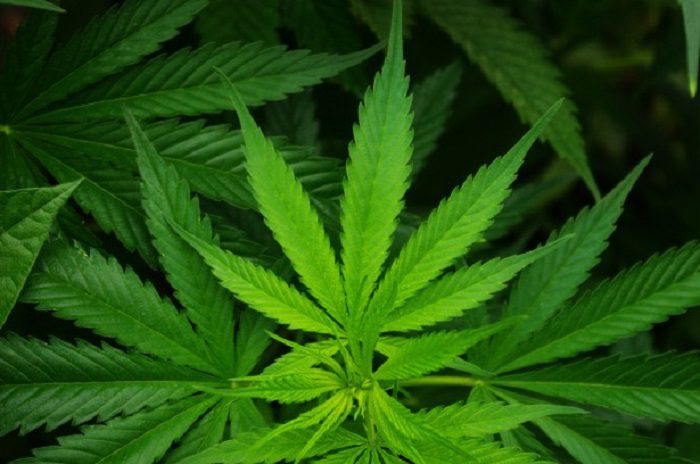 Should religious communities support the legalization of medical or recreational marijuana? More faith groups are weighing in.
Marijuana is currently legal in 33 states including Pennsylvania and New Jersey for adult recreational use, permissible in 11 states.
As more states legalize weed and consider it, many religious communities are entering the conversation and supporting its use.
Of course, many faith traditions take different stances. The Philadelphia Inquirer reports the Unitarian Universalist Association has backed full legalization since 2002.
The Presbyterian Church (USA), United Methodist Church, the United Church of Christ, Episcopal Church, Union for Reform Judaism and National Baptist Convention do support the use of medical marijuana. The Roman Catholic Church on the other hand has declared drug use a "grave offense" except when used "on strictly therapeutic grounds" the Philadelphia Inquirer reports.
Some churches are taking it a step further like the Presbyterian Church (USA) and the National Council of Churches, USA, which have called for the removal of criminal penalties for possession of modest amounts of marijuana for personal use.
Many of the Muslim faith disagree. Drinking alcohol is prohibited. Katherine Klima of Cherry Hill, a medical ethicist and former director of nursing at the National Guard Hospital in Medina, Saudi Arabia explains that marijuana use is similar to alcohol use because "it can change levels of consciousness."
There are also clergy who support and lobby for the legalization of medical marijuana because of the pain-relieving elements it offers. Some of these religious leaders reference sacred texts about pain and suffering and issues with criminal justice.
A big area where many clergy from different religious backgrounds do agree is the failures on the War on Drugs which have shattered mostly minority families.
It is a social justice issue that should concern everyone, Rev. Gregory Holston, senior pastor of Janes Memorial United Methodist Church and executive director of POWER, a Philadelphia civil rights group told the Philadelphia Inquirer.
"People of faith have always been involved in any issue of social justice in America, from civil rights, through every rights movement," Holston said. "We need to correct the wrongs, give real restitution to the tens of thousands who have had their lives ruined … before [cannabis] becomes a corporate business where millions and billions are made."
There are also those religious leaders who find marijuana to be a complicated issue because they've seen how drugs have impacted their communities or their own lives personally. One of those leaders in Pastor Bobby Conway. In an interview with Beliefnet, he spoke about the use of marijuana as a divisive issue.
This is a subject that hits close to home for Pastor Conway. There was a time when he used marijuana for recreational use. Through the help of God, he has been clean and sober since October 9, 1994. Today, he truly recognizes His body as God's temple and suggests other Christians view their bodies in a similar way.
"We need to be careful that we don't do things that will kill our brain cells, hurt our lungs. We want to take care of being sober-minded as the Scripture says," Pastor Conway said.
"When we're high, our inhibitions are lower, our judgment is compromised," Pastor Conway said. "We want to have a heightened judgment so that we can make good decisions. We want to be in a position where we're treating our bodies as temples."
Pastor Conway can see a different argument for medical marijuana as long as certain boundaries are in place. While there is no direct mention of marijuana in the Bible, Pastor Conway explains that there are incidents in the Bible where antidotes were utilized for medical reasons (1 Timothy 5:23).
Do you think marijuana can help people of faith? Do you think more churches and religious communities should be involved in the discussion?