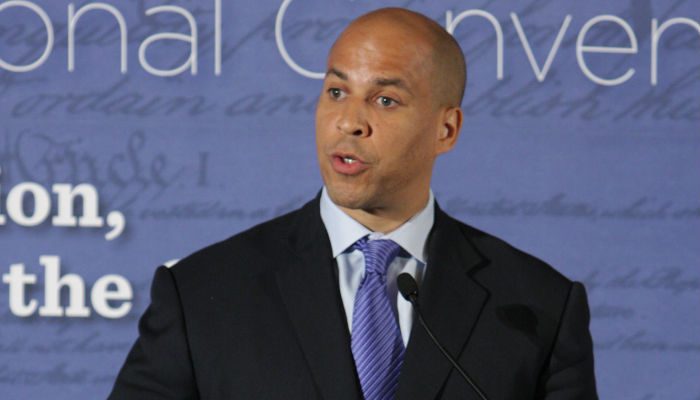 In a recent CNN interview, 2020 Democratic presidential nominee Cory Booker dismissed sending "thoughts and prayers" to victims of gun violence as BS. Evangelical Christian leader Rev. Franklin Graham is firing back.
Graham said that Booker "obviously doesn't know the power of prayer." He also addressed the importance of America called on God in these dark times, saying that until we as a nation call on God for help in the human heart, "violence of all types will continue to escalate."
Sen. Booker sat down with David Axelrod on his CNN show, The Axe Files. During the interview, he addressed gun violence and gun policy.
"When I'm president of the United States, I'm taking a fight to this issue like folks have never seen before, because we're better than this as a country. It's a uniquely American problem. No other country has this kind of courage."
"We are not going to give thoughts and prayers, which to me is just bullsh–," 2020 candidate Sen. Cory Booker says about his gun violence prevention plan.

Watch the full interview on "The Axe Files" at 7 p.m. ET on CNN. https://t.co/bHY718VHFD pic.twitter.com/npfdQEbCxD

— CNN (@CNN) May 11, 2019
"We are not going to give thoughts and prayers, which to me is just bullsh**," Booker said. "And I'm sorry to say it as a main of faith, but I was taught that faith without works is dead."
Graham commented on Booker's remarks in a post on Facebook, writing:
"Democratic presidential candidate Cory Booker obviously doesn't know the power of prayer," said Graham. "He said that thoughts and prayers after gun violence is BS. That couldn't be further from the truth."
"When people have lost loved ones, they need the comfort and strength that can only come from God," he said. "The solution for the problem in this country is much deeper than more laws."
Graham added, "The Bible says, '…out of the heart proceed evil thoughts, murders, adulteries, fornications, thefts, false witness, blasphemies…' (Matthew 15:19). Jesus' words are true, and only He can transform the human heart."
"I'm sorry that some of our politicians have turned their backs on God," said Graham. "I'm going to continue to pray for victims of violence and their loved ones, and I'm going to continue to urge others to pray for them when these tragedies occur."