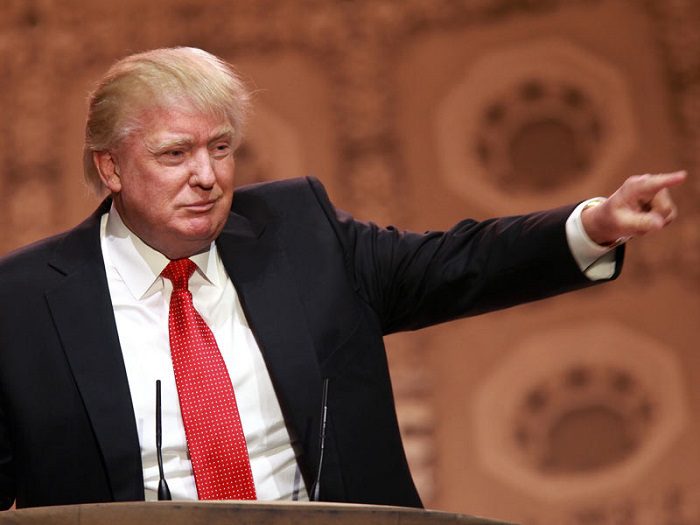 President Donald Trump did something that some are praising him for and others are criticizing him for – he autographed the Bibles of Alabama residents devastated by a recent tornado outbreak.
Trump met with first responders and survivors at a Baptist church in the eastern part of the state, after tornadoes left a path of destruction a mile wide and killed 23 people.
While many are outraged by his decision to sign these Bibles some even calling it heresy, many religious leaders are pointing out the fact that it's an age old tradition and that it was helpful for those who wanted him to sign them.
According to the Associated Press, Hershael York, dean of the Southern Baptist Theological Seminary School of Theology in Lousiville. Kentucky, said he didn't have a problem with Trump signing Bibles, like former presidents have, because he was asked and because it was important to the people who were asking.
"Though we don't have a national faith, there is faith in our nation, and so it's not at all surprising that people would have politicians sign their Bibles," he said. "Those Bibles are meaningful to them and apparently these politicians are too."
On the flip side, there are people who were offended by Trump's actions. According to the Associated Press, Rev. Donnie Anderson, executive minister of the Rhode Island State Council of Churches, said she was offended by the way Trump scrawled his signature as he autographed Bibles and other things, including hats, and posed for photos. She felt it was a "calculated political move" by the Republican president to ignite the evangelical voting base.
Religious leaders aren't calling heresy as presidents have a long history of signing Bibles, including presidents Ronald Reagan and Franklin Roosevelt. Earlier presidents typically signed them as a gifts with a spiritual message.
During the president's disaster tour, he passed wrecked homes and fallen trees en route to the Baptist church. There he thanked volunteers and commented on the destruction.
"We saw things that you wouldn't believe," Trump told reporters.
Following the visit to the church, Trump met privately with relatives of those who were killed by the tornado including a family that lost 10 people. After this, first lady Melania Trump and the president visited a memorial to the victims.
We want to know what you think.