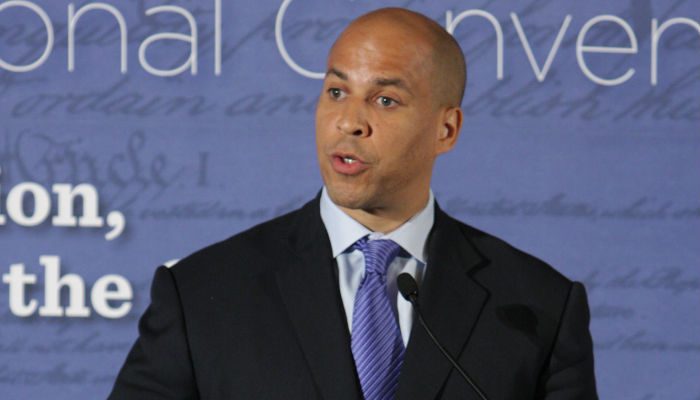 New Jersey Sen. Cory Booker, who recently announced his 2020 bid for president, questioned President Trump's judicial nominee this week over their opinion on same-sex marriage.
Judicial nominee Neomi Rao is slated to replace Supreme Court Justice Brett Kavanaugh on the U.S. Court of Appeals for the D.C. Circuit.
Booker asked if Rao had any law clerks who identify themselves as part of the LGBTQ community. The problem with this question? Rao has never been a judge so she's never had any law clerks. She quickly pointed out that the question was irrelevant.
Booker continued to press on, asking if she though gay relationships are "immoral?"
When Rao responded that she didn't think gay relationships were immoral, Booker asked if she thought they were a "sin" to question her Christian beliefs.
Rao answered, "Senator, my personal views on any of these subjects are things that I would put to one side and I would faithfully follow [the precedence of the Supreme Court]."
Booker ended by asking Rao if she had ever had LGBT employees on her staff.
Rao responded, "To be honest, I don't know the sexual orientation of my staff," she said. "So I take people as they come irrespective of their race, ethnicity, sexual orientation. I treat people as individuals. Those are the values that I grew up with and those are the values I would confirm."
The senator kept pushing Rao, comparing the LGBTQ movement to the Civil Rights movement. She ultimately told Booker she was unwilling to tell him whether she believes it's "sinful" for two men to be married.