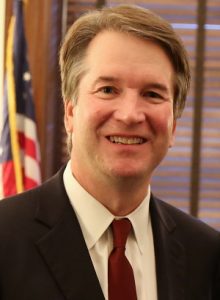 The fight over Judge Kavanaugh's confirmation came to a close this weekend. After the FBI probe failed to uncover corroborating evidence to support Professor Ford's accusations of sexual assault, the Senate voted to confirm Kavanaugh's appointment to the Supreme Court. Unfortunately, the fight does not seem to be over as Americans remain divided over Kavanaugh's confirmation.
Jim Daly, leader of Focus on the Family, said he was "extremely pleased" with the Senate's decision to confirm Kavanaugh's appointment. "Judge Kavanaugh is a man of proven judicial temperament, fair and impartial to all who appear in his courtroom," Daly said. "[Kavanaugh] has served almost three decades in public service. He deserves to sit on the nation's highest court, and the nation will be greatly served because of it."
Similarly, Tony Perkins, president of the Family Research Council said, "[Kavanaugh's] nomination and today's confirmation were about the Constitution and the foundational freedoms it was designed to protect. Today was a major step in the journey to restore the Constitution to its rightful and intended role in our Republic."
Bishop Dwayne Royster, however, felt that Kavanaugh's confirmation was "a stain on the Court, the Congress and this country." The national political director for Faith in Action felt that the Senate's decision to confirm Kavanaugh was "more evidence that politicians have turned their backs on the people of this country…We are deeply disappointed in this result and grieve for our country. And we pray Justice Kavanaugh rises above all expectations to meet the high-standards established by the U.S. Constitution and delivers liberty and justice for all."
Jim Wallis, president and founder of Sojourners, expressed similar sentiments. "Today was a day of protest, rage, mourning, lament," he said. "Tomorrow we go on by going deeper; and learn that hope is not a feeling, but a decision — based on whatever we call faith. Stay strong and take care of each other."
Wallis went on to state that he felt Ford's "testimony was credible…[and] Kavanaugh's angry partisanship, even in the face of what he claims (and perhaps even believes) are false allegations, belies the notion that he could be impartial in matters before the Court."
Many people have claimed that Kavanaugh's anger was completely understandable given the nature of the accusations. Perkins, however, argued that the unproved allegations against Kavanaugh were more than a case of mistaken identity or misremembered moments on the behalf of Ford. Instead, the accusations were part of "an unimaginable smear campaign."
"For the first time in decades, this nomination brought with it the reality of returning to a truly constitutionalist court. Many on the Left couldn't stand such a thought. And for that, he and his family have paid a tremendous price," Perkins said. "While the vacancy on the court has been filled, the issue of how those on the Left will stop at nothing in their effort to use the court as the vehicle for their agenda will continue into Election Day and beyond."
Daly expressed a similar opinion about the media circus and political theater that surrounded Ford's allegations and Kavanaugh's confirmation.
"This vote has always been about something other than Judge Kavanaugh, who is a good man and a fair and impartial jurist. Some see him as a possible fifth vote on the Court to overturn Roe v. Wade someday, since he appears to be more of a constitutionalist judge than the justice he is replacing, Anthony Kennedy," Daly said. "As such, Judge Kavanaugh was a marked man before he was even nominated, as evidenced by protestors at the Supreme Court with fill-in-the-blank protest signs awaiting the President's announcement of his pick on July 9th."
It is unlikely that the furor surrounding Judge Kavanaugh will die down in the coming weeks given the proximity of the midterm elections, but one can only hope that Americans will find a way to come back together and cease seeing those that disagree with their political ideas as the enemy. Only then will people on both sides of the aisle be able to do their jobs without constant fears of a potential political conspiracy.