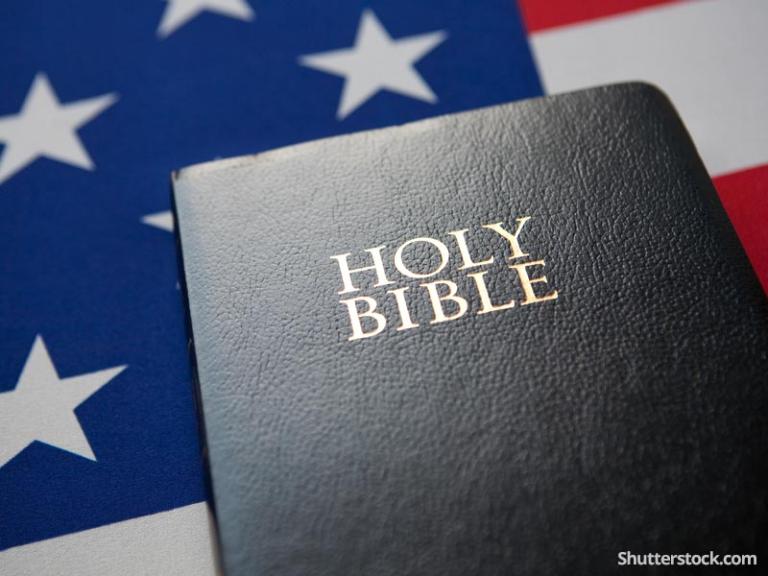 The Freedom From Religion Foundation (FFRF), a well-known atheist organization, has sent a letter to Shelby County, Ohio, Sheriff's Office urging them remove "For God and Country" patches from officer uniforms, asserting they are unconstitutional.
"It is inappropriate and unconstitutional for the Shelby County Sheriff's Office to promote or endorse religion," the letter from FFRF co-president Annie Laurie Gaylor reads. "Anyone viewing these patches would understand the Sheriff's Office to be endorsing religion and belief in a god. We request that these patches be removed."
"Displaying 'For God and Country' on sheriff's deputy uniforms demonstrates a preference for religion over non-religion on behalf of the sheriff's office," she continues. "These religious patches convey a message to non-religious citizens that they are not favored members of the political community."
The patches display an American flag with the words "For God" at the top and "And Country" at the bottom.
A FFRF press release said "government employees can worship, pray, or read any religious text they wish when acting in their personal capacities."
"But they are not permitted to provide prestige to their personal religion through the machinery of a government office," the press release added. "Sheriffs and deputies take an oath to uphold our godless and entirely secular constitution and must keep their personal religious views out of law enforcement."
FFRF also contended that deputies who might not believe shouldn't have to wear a message they don't agree with, or stick out as an unbeliever by not wearing one.
It is not yet known whether or not if the Sheriff's office plans to respond.