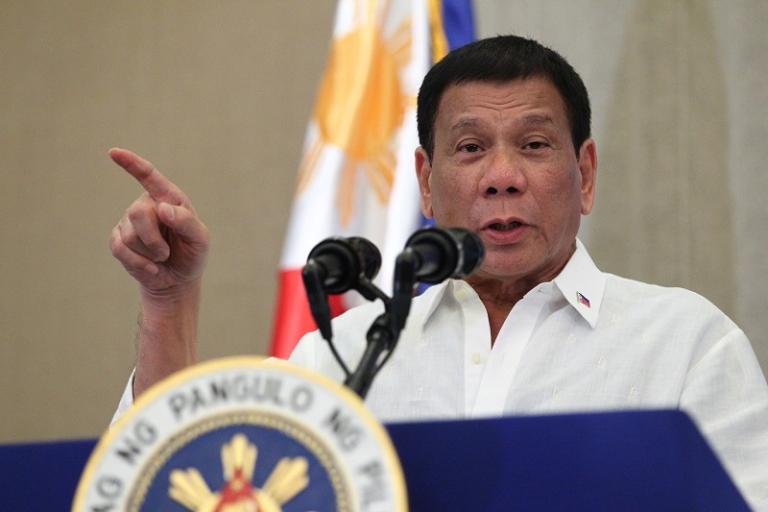 Philippine President Rodrigo Duterte, who has a reputation for rambling public statements, violently cracking down on the drug trade and cursing world leaders, recently took his vitriol to an unexpected place. The president of Asia's largest Catholic country called God a "stupid son of a bitch." During a televised speech, Duterte lambasted the biblical account of creation found in Genesis. Duterte asked why God would create Adam and Eve only to allow them to succumb to temptation and so destroy their purity and curse their descendants.
"Who is this stupid God?" asked Duterte. "This son of a bitch is really stupid…You were not  involved but now you're stained with an original sins…What kind of religion is that? That's what I can't accept, very stupid proposition."
Duterte went on to pose a rhetorical question to the Christian country and is undoubtedly unhappy with the answers he was given despite the question's rhetorical nature. "How can you rationalize a God? Do you believe?" he asked. The response from the country was far from the one Duterte was no doubt hoping to receive. Instead of questioning their faith, many Catholics slammed Duterte.
Senator Panfilo Lacson, a former police chief, has often backed Duterte's policies but felt that the president had gone much too far in his recent remarks. "I pray every single day and with [God] I've found solace and comfort in all my difficult times, I don't even have to think of my choice," said Lacson. "May my God forgive [Duterte] and make him atone for all his sins."
Opposition Senator Antonio Trillanes IV said Duterte's remarks were "very much consistent with the deceitfulness, heartlessness and ruthlessness of his policies…[He is] one evil man."
Catholic Bishop Arturo Bastes similarly described Duterte as a "madman" and urged Filipinos to pray for Duterte's "blasphemous utterances and dictatorial tendencies" to come to an end. "Duterte's tirade against God and the Bible reveals again that he is a psychological freak, a psychopath, an abnormal mind who should not have been elected as president of our civilized and Christian nation."
Despite the outrage, Duterte was not dissuaded from continuing to disparage God. In a second speech a few days later, Duterte asked why people wanted to "bind [him] with something very stupid."
Outrage among Filipino Catholics is not entirely new, especially after Duterte cursed Pope Francis for having triggered terrible traffic in Manila during his 2015 visit. This time, however, Catholics such as Ruperto Santos feel that Duterte has "crossed a line" with his inflammatory remarks. How Catholics will continue to respond remains to be seen.