"Jesus would send all these right-wing pseudo-Christians straight to hell," writes Jack Clark.
"I can prove Jesus was a Republican," writes Darrin Yaeger.
Jesus changed everything, notes author John Ortberg in his new book Who Is This Man? "He is history's most familiar figure. His impact on the world is immense and not a coincidence. And yet, Jesus did not brashly defend His movement in the spirit of a rising political leader."
So, why have His followers become so politicized?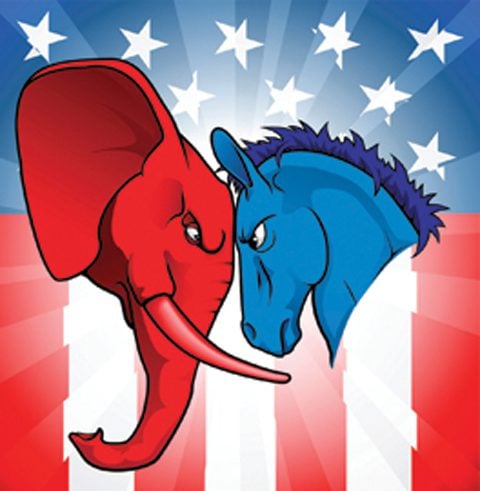 "Some of my church brothers and sisters were appalled when I showed up at home group sporting my Obama tee-shirt and parked my 'Obama-mobile' front-and-center in the parking lot (pretty much assuring that I'll never be an elder . . .)," writes columnist Jeff Myers on behalf of a friend identified only as Bruce. "It's almost as though they question the legitimacy of my faith because I don't support the Republican viewpoint."
"To be sure, Jesus might commend Democrats for their concern for the poor, the downtrodden, the disenfranchised, the outcasts — the very people He reached out to again and again during His life on this earth," writes an unsigned editorialist for the Modesto Bee newspaper in California. "To be sure, Jesus might commend Republicans for their focus on personal accountability and responsibility – the very things He espoused over and over again during His ministry. To listen to many of the politicians and partisans on both the left and the right these days, He's one of their own. They show up at His churches, they talk of His principles and they ask His blessing on their policies and programs."
So who's right?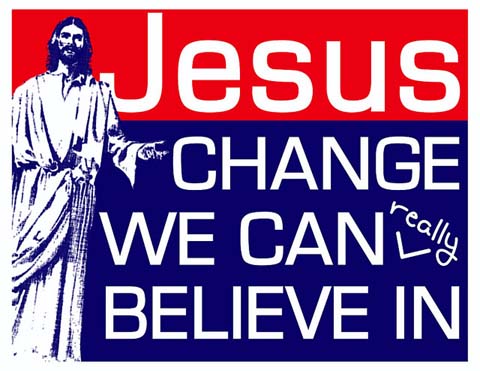 "The secular left has mastered use of the Internet to further its extremist goals. In fact, President Obama's web-based 'Organizing for America' propaganda machine may have given him the 2008 election," writes Matt Barber. "I agree with Barack Obama that November 2012 represents the most important election of our lifetimes – perhaps our history. Of course, that's where my agreement with Obama both begins and abruptly ends.
"Here's the operable question," continues Berber. "Do we want America 'fundamentally transformed' to mirror the secular-socialist ideals of the radical leftist currently 'occupying' the White House? In Barack Obama's America, individual freedom is trampled beneath jackboots as a matter of course. It's already happening at an unprecedented rate. One need only look to the HHS mandate forcing Christian groups – both Catholic and Protestant – to violate, under penalty of law, biblical prohibitions against abortion homicide. Or consider recent attempts by multiple elected officials, all Democrats, to shutdown Chick-fil-A – a private, Christian-owned business – simply because its leadership holds the biblical view of marriage. Is this Continued on Page Two