Yes, he's read the reports that a Muslim cleric announced women should not touch cucumbers, carrots or bananas lest they become sexually impure, admits Egyptian newspaper editor Muna Khan in the Cairo daily al-Arabiya.
And Khan says he is just shaking his head in disbelief.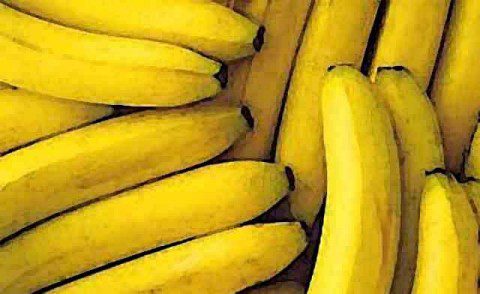 "Sometimes a cleric has to issue an edict for the jokes to write themselves," he writes. "This was evidenced on Thursday in a so-called edict by a Muslim cleric calling for a ban on women touching phallic resembling fruit. It was bound to elicit outrage and ridicule alike.
"The brouhaha erupted after the publication of a report in the Egyptian newspaper Bikya Masron Thursday which was quoting the website al-Senousa in which an unnamed cleric in Europe said that women shouldn't touch fruit/vegetables like bananas, cucumbers, carrots and courgettes because they resembled male genitalia. The only way women could eat these fruit was if there presented to them by 'a third party, preferably a male related to them such as their father or husband should cut the items into small pieces and serve it to them' the newspaper quotes the cleric as saying."
The international response has been predictable, laments Khan. "It set social media forums aflame with Twitter users suggesting other fruit that should be banned for resembling female anatomy. The ludicrousness of the matter also attracted the attention of news outlets, many of whom ran the story ─ and everyone had a good laugh, a good cry while a whole lot of Muslims hung their heads in shame.
"It was a good day on Twitter for cucumber jokes. Granted, this supposed cleric wouldn't be the first to make ridiculous pronouncements or paint Muslims in psychodelic colors. That silly 'judgments' posing as fatwas are routinely passed, and unquestioningly so ─ just this past Tuesday we published a story on a slew of fatwas by Egyptian Salafis, including one banning women from wearing high heels outside their homes ─ is depressing.
"And it makes anything possible, including the unbelievable ban on women touching phallic-like fruit lest it lead to their arousal," writes Khan. "It's easy to believe it but irresponsible to retweet, forward on and so forth as fact when that is not necessarily the case. The only thing it leads to, and rightly so, is incredulity and also defensive reactions from Muslims arguing that this paints Islam in a bad light and not all Muslim clerics are obsessed with sex. Both are valid statements but we need to up the ante."
For too long, writes Khan, the debate on women's rights has been led in Egypt by "nut jobs intent on suppressing women's freedom of