In the first official word from Chinese authorities about Christian human rights lawyer Gao Zhisheng, who disappeared into police custody nearly two years ago, police say they have revoked his probation and are sending him back to prison.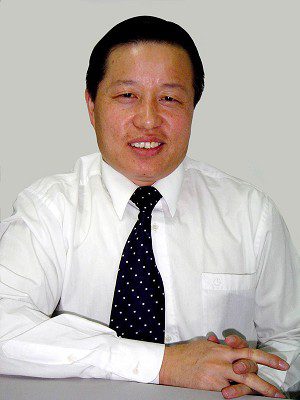 The puzzling announcement was made in a brief official Xinhua News Agency dispatch was a devastating blow to Gao's family and those who have been championing his case. None of his family was notified by authorities about the development.
Gao's older brother and wife learned of the news from reporters.
According to Xinhua, the Beijing First Intermediate People's Court on Friday said Gao "had seriously violated probation rules a number of times, which led to the court decision to withdraw the probation." Gao was sentenced on Dec. 22, 2006 to three years in prison with five years of probation on a subversion charge. He was quickly released on probation, but in 2009 he disappeared after being taken into police custody and has re-appeared only for a few brief periods.
The last time he was seen was in April 2010, when he gave an exclusive interview to the Associated Press in which he described in detail the brutal torture he had experienced at police hands.
"Human rights activists greeted the brief report by Xinhua, with mixed emotions," reported Sharon LaFraniere for the New York Times. "On the one hand, they said, it was the first official confirmation that Gao, who vanished from view about 20 months ago, is alive; on the other, it indicated that his freedom is three years away."
The announcement by China's Communist Party "is a rare acknowledgment of Gao's existence by officials," noted Matthew Robertson of the Internet news site Epoch Times. Those officials "have repeatedly refused to answer a chorus of protest from the international community about the treatment and whereabouts of the now-renowned lawyer."
Indeed, western governments and the United Nations have persistently pressed China to release the attorney, who has been a champion of persecuted Chinese Christians. "In March, a United Nations working group on arbitrary detention said Gao's unexplained disappearance amounted to punishment for his defense of human rights," wrote LaFraniere.
Nicholas Bequelin, a researcher for the New York-based organization Human Rights Watch, said the report showed that political concerns, not legal ones, were determining Gao's fate. He also said that the new information in no way allayed concerns about his physical wellbeing.
"The people who saw him more than 20 months ago described him as a ghost," Bequelin told LaFraniere. "We have absolutely no details about his condition now."
Amnesty International called the news "truly shocking." Catherine Baber, the organization's deputy director for the Asia-Pacific region, said in a statement: "The authorities' belated attempt to cast a veneer of legality over their treatment of Gao Zhisheng is truly shameful. Through a combination of illegal house arrest followed by enforced disappearance, Gao Zhisheng has already been captive for nearly double his original 'suspended' sentence."
A weeping Geng He, Gao's wife, told ChinaAid founder and president Bob Fu that members of his family "have been waiting for Gao's freedom for five years. This is absolutely unacceptable. How can he commit any crime when he is held in the hands of government agents?"
She had hoped in August, the five-year anniversary of Gao's arrest, that he might be released then. China's judiciary often counts time spent in custody awaiting trial as time served, and by that reckoning, Gao's five years of probation would end on the date of his arrest in 2006. However, that day came and went with no release nor any news of Gao, and so the family had pinned their hopes on the Dec. 22 date.
"Where is justice for Gao?" Geng asked. "I want to be reunited with my husband. My children want to see their dad. Please help me ask U.S. congressional leaders for their help."
ChinaAid has been championing Gao's case from the beginning, and has helped to push Gao's case onto the international stage. In addition to helping bring Gao's wife and two children to the United States, ChinaAid has been providing financial support for them, and arranging for opportunities for Geng to plead her case before Congress and at other important venues.
Fu has vowed to Geng that his organization will not give up until Gao is freed.
Only a few years ago, the Chinese Ministry of Justice praised Gao as one of China's ten best lawyers. In 2005, after running into political problems for championing persecuted believers, Gao wrote and publicized his open letters to both the National People's Congress and the leadership of the Chinese Communist Party. He incurred their wrath, embarrassing them internationally as he called for an end to the torture of persecuted Christians. His law license was revoked, his law firm shut down and his family placed under police surveillance.
On July 30, 2006, he was beaten by the police monitoring his home. Two weeks later, he was taken into police custody at his sister's home and disappeared from sight. Authorities did not officially notify his family of the arrest for two months. On Sept. 30, he was charged with "inciting subversion." After giving a forced confession in the face of threats against his children, Gao was convicted in December 2006 and given a suspended three-year sentence with five years' probation, effectively placing him under house arrest for eight years.
However, he continued to draw international attention to the Chinese government's human rights violations. In September 2007, Gao wrote and publicized an open letter to the U.S. Congress, again going into detail about persecution. He was taken into police custody and tortured. He described to the Associated press being beaten with police batons, burned in the face with burning cigarettes and sexually violated with an electric cattle prod.
In January 2009, Gao's wife and two children secretly fled to the United States and sought political asylum. Within a month, he was again taken into police custody, where he has been held incommunicado In December 1009, his brother traveled to Beijing to ask authorities about his whereabouts. He was only told that Gao had "gone missing."
A month later on Jan. 21, 2010, the Chinese Foreign Ministry acknowledged for the first time that Gao was in their custody, stating "this person, according to Chinese law, is where he should be."
On March 28, 2010, after a year of intense international pressure, he was allowed to return to Beijing and was instructed by government agents to visit his father-in-law in distant western China. Upon his arrival there on April 20, 2010, security agents told him to return to Beijing. However, he never arrived in Beijing, but vanished from sight.
A number of human rights organizations have taken up his cause, including ChinaAid, Amnesty International and the legal organization Freedom Now, which has five international attorneys working to free him.
"Gao is the poster-child of Beijing's brutality and a hero to a rapidly growing number of Chinese," says ChinaAid's Fu. "If the Obama Administration wants to 're-engage' with Asia, it should start by standing up for those like Gao, who are jailed for peacefully seeking freedom and human rights. In the current state of U.S.-China relations, silence is not a diplomatic option. We urge global community to tell Beijing that this act is not acceptable and will hinder China's interests in the world."
Upon receiving hearing of the Xinhua report, Fu contacted the U.S. State Department, the House Foreign Relations Committee and several congressional leaders, as well as members of the European Parliament, urging them to speak out. Xinhua said Gao would "serve his term in prison in the next three years," but did not explain or say in which prison he would be held.