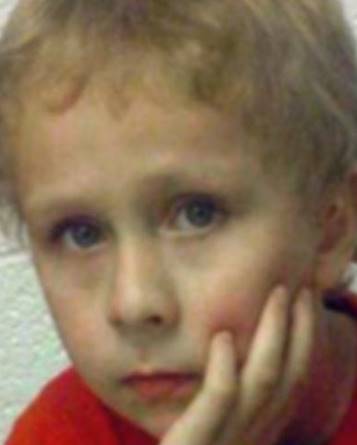 "There were some times that you just had to reach down and find that faith that you were going to find him," said County Sheriff David Hines.
The lawman was speaking to reporters after mute, autistic 8-year-old Robbie Wood — missing for five days — turned up near a rock quarry about a mile from a park where he had disappeared while on a family hike.
The non-speaking youngster had been with his father and little brother near Hanover, Virginia, when he wandered off. For five days, thousands of law enforcement, fire, rescue and military personnel as well as 6,000 citizen volunteers participated in the search. The terrain in the search area was described as rugged and filled with ravines, brush and brambles. Since Robbie is mute, he did not call out to any searchers who may have come near him.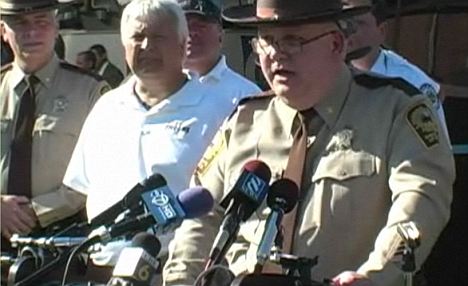 When he was found, "he was alert," said Hanover County Sheriff Hines said. "He looked at us. His eyes were blinking. You could tell he was aware of his surroundings."
Tony Lippa, sheriff of adjoining Caroline County told reporters Robbie was found lying down in the fetal position, fully clothed but missing a shoe. Since he does not talk, he has not offered any details of his ordeal. Doctors said he was in good condition, but showed signs of having been outside all five days.
Robbie was airlifted to Virginia Commonwealth University Medical Center. The Fredricksberg, Va., newspaper, the Free Lance-Star, reported that when the boy saw his mother for the first time in more than five days, he smiled.
"He is here and safe. Thank you for your prayers, your thoughts. Thank you for searching," Locker said in a statement. "He is a strong little fella."
"There is a God," said Hines. "He listens to prayer and prayers were answered."
Billy Chrimes, deputy search and rescue coordinator with the Virginia Department of Emergency Management, said everyone involved realized time was short.
"It was absolutely emotional. There were tears," he said. "A huge weight was lifted."
"I believe in prayer," said Lippa. "And prayers were answered."