A brave fifth grader says he thought he was going to have to fight for his little sister — and he was willing.
As he and six-year-old Terrincy were walking home from the school bus, 10-year-old Jaivon Simpson acted quickly when an apparently disturbed man grabbed Terrincy's hand and started to drag her away, announcing that he loved the kindergartner.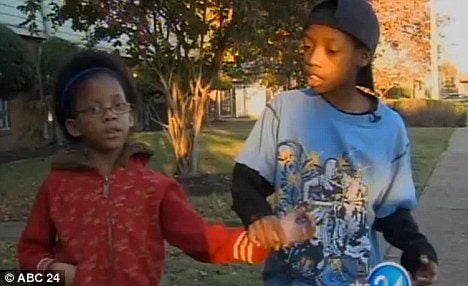 Jaivon swung into action, grabbing her other hand as she began to scream. The man turned her loose and the kids ran home, yelling. Their mom ran outside and summoned police.
A 61-year-old man still lurking around the bus stop was arrested on a charge of "especially aggravated kidnapping."
Jaivon, who weighs about 60 pounds, says he was willing to fight for his little sister as you can see on this video from a local TV station: