Whether or not to legalize lifestyles they consider immoral should not be a requirement for receiving British foreign aid, a key African leader told Britain's Prime Minister David Cameron on Wednesday.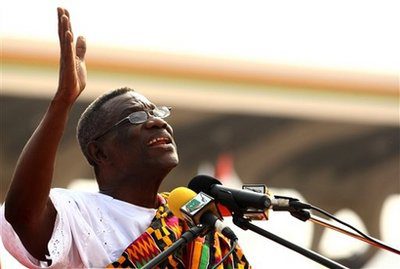 Offended by the implication that Ghana's former colonial masters in Great Britain are wiser than native Africans, Ghana's President John Evans Atta Mills says Britain does not have the right to mandate Ghanaian cultural and moral values.
Cameron has threatened developing nations which do not drop their longstanding prohibitions on homosexuality with the loss foreign aid. He is also pushing for the legalization of same-gender marriage in the United Kingdom.
"British aid should have more strings attached. Britain is now one of the premier aid givers in the world," Cameron told Australian talk show host Andrew Marr. "We want to see countries that receive our aid adhering to proper human rights, and that includes how people treat gay and lesbian people. We are saying this is one of the things that will determine our aid policy. These countries are all on a journey and it is up to us to help them along that journey."
Ghana is not interested, says President Mills. "I, as president of this nation will never initiate or support any attempts to legalize homosexuality in Ghana," he said in an official response to Cameron — and he's not alone, according to David Baklinsky for LifeSiteNews.
"Several African countries are making their stand against Britain's threat that they either legalize homosexual acts or be excluded from financial aid," writes Baklinski.
Mills was reportedly irked at a meeting in Perth, Australia, of countries which form the British Commonwealth, when the issue of homosexualitywas raised in an internal report that recommended that all Commonwealth countries end their bans on homosexual activity, according to BBC.
"No one can deny Prime Minister Cameron his right to make policies," Mills said, "take initiatives or make statements that reflect his societal norms and ideals. But, he does not have the right to direct other sovereign nations as to what they should do, especially where their societal norms and ideals are different from those which exist in Prime Minister Cameron's society.
"While we acknowledge all the financial assistance and all the aid which has been given to us by our development partners, we will not accept any aid with 'strings attached' if that aid will not inure to our interests, or the implementation—or the utilization—of that aid-with-strings-attached would rather worsen our plight as a nation, or destroy the very society that we want to use the money to improve."
 The nation of Malawi's governmental spokesperson Patricia Kaliati recently told the Nyasa Times newspaper that it was "unfortunate" that Britain was considering "pro-gay strings" to aid. She noted that homosexual acts are illegal in Malawi.
Uganda's presidential adviser John Nagenda made a stronger statement to BBC, noted Baklinski, "saying that Ugandans were 'tired of these lectures' and should not be treated 'like children,' adding that the Cameron's 'bullying mentality' was 'very wrong.'
"Uganda is, if you remember, a sovereign state and we are tired of being given these lectures by people," he said. "If they must take their money, so be it."
"After Mills' statements," reported Baklinski, "Tanzania added itself to the growing list of African countries saying that they will not compromise on their cultural and moral values, even if it means losing Britain's financial support."
"Tanzania will never accept Cameron's proposal because we have our own moral values," said foreign affairs minister Bernard Membe, according to Tanzania's Guardian newspaper. "Homosexuality is not part of our culture and we will never legalize it. Tanzania is ready to end diplomatic ties with Britain if it imposes conditions on the assistance it provides to pressurize for adoption of laws that recognize homosexuality.
"We are guided by our tradition. We have families of a mother, a father and children. What Cameron is doing might lead to the collapse of the Commonwealth."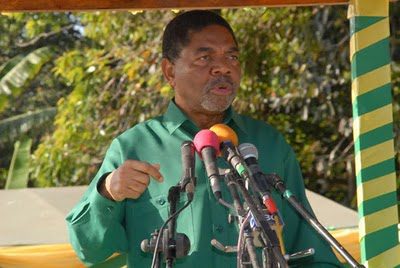 "Zanzibar, Tanzania's semi-autonomous archipelago, has also come out strongly against British aid with strings attached," reports Baklinski.
"We have strong Islamic and Zanzibari culture that abhors gay and lesbian activities, and to anyone who tells us that development support is linked to accepting this, we are saying 'no,'" said Zanzibar President Ali Mohamed Shein to journalists. "We cannot compromise our deeply rooted culture or something which completely against our religion. Let them cut off aid."
Homosexual acts are illegal in 40 out of 53 African countries, reported Baklinski.