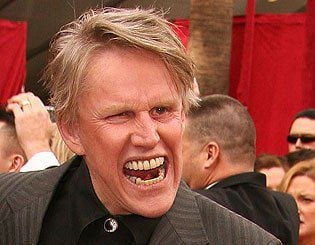 "An appearance on ABC's 'Celebrity Wife Swap' show is not the traditional way to restore the image of a troubled evangelical pastor," notes Joshua Little in the Washington Post's "On Faith" section:
But, scandalized former mega-church pastor Ted Haggard has confirmed that he will be swapping partners with actor Gary Busey on the show, adding another twist to Haggard's unorthodox public life which was tainted when he admitted to "sexual immorality" with a male escort and to purchasing crystal meth.
Busey and his wife are avowed Christians. Following the usual format of the show, their wives will switch households. Despite the title of the show — implying the adulterous "swinger" lifestyle, couples do not share a bed. During the first week, each guest wife must adhere to exactly the same rules and lifestyle of the wife she is replacing. Grenerally, the program features wives with extreme, polar opposite lifestyles, such as a dramatically messy wife swapping with a fastidiously neat one. In the second week, she gets to set the rules, often addressing what she sees as problems with her guest household.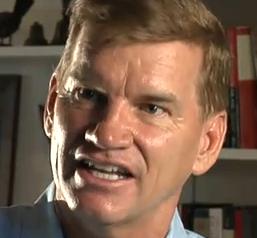 Haggard is no stranger to the media spotlight. Back in 2006, when heading up the National Association of Evangelicals and serving as the pastor of the 14,000-member New Life Church in Colorado Springs, his world crashed around him with the scandal. Through it all, Haggard remained incredibly public, staying in front of the TV cameras.  A documentary was made of his travails. After its release he appeared on "Good Morning America," "The Oprah Winfrey Show" and "Larry King Live," notes Little:
He appeared on 'Divorce Court' with his wife, Gayle. (The Haggards are still married.) There was even a play called This Beautiful City that featured his character. In 2011 TLC aired a special titled 'Ted Haggard: Scandalous.'

On the website of St. James, his new church, Haggard writes that his current ministry is for everyone, "straight, gay, or bi." He talks about his new church as a chance at redemption.