Every year my family waits with great anticipation for the county fair….and the cake walk.
The fair is similar to small-town fairs everywhere, I suppose. The barns are full of livestock; 4H competitors lead animals from pens to arenas and back again. One large building, though, is lined with booths representing the many community non-profits, and children line up to receive free gifts–everything from cotton candy to books.
Our favorite booth is the cake walk.  Numbered  one-foot-by-one-foot squares form a large circle on the concrete floor and a nearby table is loaded with cakes…each sporting a secret number on the bottom of the dish. The music plays, the competitors move around the circle, and, if a person is standing on the number that matches with the  previously selected cake, he gets to take home the cake!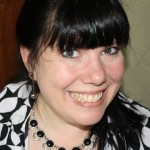 We compete in the cake walk every single year and it is almost magical. The kids and I each take a square and when the music stops, they inevitably call one of our names. Josiah takes his cake and stands to the side and the next turn Anya wins, and on and on. It's over within a half hour and we go home with four cakes.  We're just lucky people.
Until this year.
This year we walked around and around and around and around–for what seemed like hours–and we never won a cake. Why? Actually, I have an answer to that.  This year I fell off the Happy Wagon 😉
Many people believe that happiness comes and goes like the wind but I believe happiness is a choice and I actively choose it. Happiness cohabitates with Goodwill so when Goodwill is booted out the door, Happiness runs off with him.  This is how it worked for me:
The day before the fair I had a message on my machine from the woman who runs the cake walk. I assumed (assuming makes an ass of you and me!) she was calling to ask me to bake a cake or–worse yet–run the cake walk. I did not return the call.
Before heading to the cake walk, I walked around the fair with my mother bad-mouthing a certain family. One of the members of this family was volunteering at the cake walk.
I'm embarrassed to admit these things. I was avoiding helping someone. I was rude. I was selfish. I was a gossip. The volunteers running the cake walk didn't know these things….but the Cake Walk Fairies certainly did!
And so I choose now to  jump back on my Happiness Wagon and welcome Goodwill to take a ride with me. I'm thankful the fair–and the cake walk–comes around every year.