"Is there any way you can get your feet out of the shot?"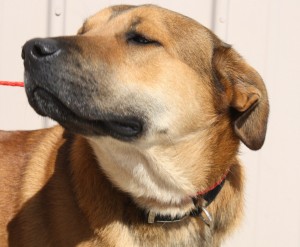 "Oh, drats….move her away from the poop…."
"Oh. my. word! Don't let her get away….okay…I think I've got it…."
"Nope. I missed that one. Let's try again."
Taking photos of the local Humane Society animals is exhausting! It's also rewarding.
Every Monday my children and I donate an hour or so of our time posing pets and taking photos. Later, I edit the photos and they go on Petfinder.com so people will fall in love via a photograph and adopt. We also keep a cage clean at the local feed store so that a cat can be showcased among the pet supplies, guinea pigs and birds.
One day I was rambling on and on to my husband about the cutest puppy…and the dog who was adopted…and the cat who got put down…and the person who may want the black lab…when he interrupted me to say, "Why do you care?"
I paused. I pondered. And I was surprised what came out of my mouth.
I'm a home school Mom so my *extra* time is limited. I already have a full time job keeping up with the farm and teaching our children. With this volunteer work, however, I can take a few hours a week and actually–Oh, forgive me for sounding dramatic but it's true–save lives. These animals have no power of their own but something I can give–a simple photograph–can be the connection they need that gives them a loving home–a life. Also, this is a way for me to teach my children to give back to the community. It's an activity I can do with my kids: something that interests us all and offers us hours of conversational topics. It's important work because I've lost livestock to feral dogs so I know how horrible it is when a town is over-run by strays. And, finally, each animal that is adopted out is spayed or neutered so their babies won't land in the same predicament. Besides, my personality relishes being the liaison: matching a pet with a family.
I stopped to take a breath and my husband said, "Well. Okay, then." 🙂
For now, this is my community service, but I also dream of other ways to help those in need. I would love to help teen mothers–specifically, teach them to care for garden and animals which would, in turn, teach them to nurture and parent their children. I would like to give free workshops on a variety of helpful topics (heck…I'd like to give paid workshops, too. I digress…). Joe and I talk about helping local teenagers; how cool would it be to give needy teens cars?! We would like to set up a system called "Teens to Work" where we offer the situation, transportation, supervision and supplies so that teenagers can have jobs.
What kind of volunteer work do you do? And tell me….if money were not an issue–if you had plenty of time, energy and money to do anything you wanted to help the people (or animals!) around you–what would you do? And tell me…
Why do you care?