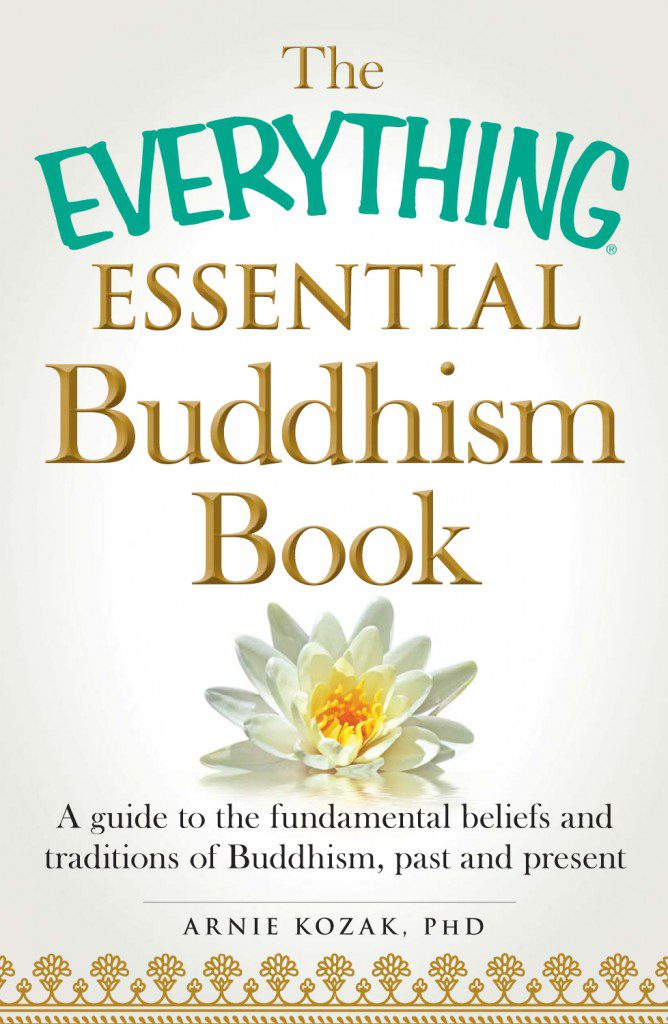 I was recently on the Mark Johnson Show on WDEV in Vermont. We spoke about the Buddha and Buddhism themes that are covered in my new book, The Everything Essential Buddhism Book. It's always a pleasure to talk with mark and a touch of sadness to know that he is retiring from his show after 25 years. It's another reminder of impermanence and how things are always changing! You can listen to the show here.
I also recently wrote a gallery piece for Beliefnet on Ten Essential Lessons from Buddhism that has been featured on the main site. You can read that here.
The Everything Essential Buddhism Book is a nice introductory primer on all things Buddha and Buddhism, updated for the times we live in and flourished with my sometimes irreverent perspectives. If you or someone you know would like to know more about this potentially life transforming philosophy, psychology, or religion (it can be one or the other or all three!), you'll find this book valuable.
I've been familiar with Buddhism for over thirty years now and I try to live my life like a buddha (that is, one who has awakened). It's a work in progress and while I often fail to be Buddha-like in every situation, the aspiration remains. While I don't have a formal affiliation with any Buddhist camps (I consider myself to be a secular Buddhist, if we insist on a title), making the teachings of the Buddha–particularly mindfulness–is another intention that I have. This, as well as my other books, helps to fulfill this aspiration.