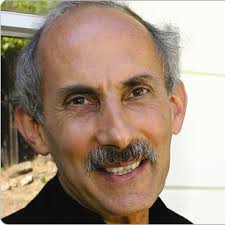 As I mentioned last week, there is a special learning opportunity upcoming with Jack Kornfield. I hope you got a chance to look at his videos. Registration is now open to take advantage of studying mindfulness with one of the most beloved American teachers.
When it comes to creating real, lasting change in your life, mindfulness practice is one of the most effective ways to do it (and it even takes less time than you might think).
But how can we wade through life's challenges and obligations to make mindfulness a regular part of everyday life?
This is a unique opportunity to experience the power of mindfulness in a new and exciting way, and begin to open your heart to greater compassion, healing, and joy.
You'll be part of the Mindful Learning Community, a group of people from all over the world who have come together to learn from one of the world's most cherished mindfulness teachers.
So I hope you'll take a moment to have a look and see what this extraordinary opportunity is all about.
Sincerely,
Arnie
PS If you've been looking for a way to create more balance and peace in your everyday life, this can help.
PPS Registration won't be open for long, just a week, so just click here to take a look now.