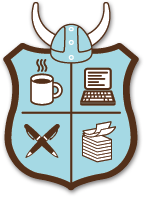 Late this October, I decided to participate in National Novel Writing Month or NaNoWriMo as it is known.
The goal is to write 50,000 words on a novel and the website provides encouragement, structure, and community to its 297, 479 participants.
Here is what they say about it:
National Novel Writing Month (NaNoWriMo) is a fun, seat-of-your-pants approach to creative writing. On November 1, participants begin working towards the goal of writing a 50,000-word novel by 11:59 p.m. on November 30. Valuing enthusiasm, determination, and a deadline, NaNoWriMo is for anyone who has ever thought fleetingly about writing a novel.Here's a little more about how it all works.

National Novel Writing Month is also a 501(c)(3) nonprofit that believes your story matters. You know how writing makes the world a more creative, vibrant place. Through NaNoWriMo—as well as our Young Writers Program, the Come Write In program, and Camp NaNoWriMo—we work hard to empower and encourage that vibrant creativity around the world. We can't do it without writers like you.
I am about halfway through my word count. I've had a novel knocking around in my brain for a few years now but I've never really written any fiction, with the exception of an entry I wrote for NPR's Three Minute Fiction a couple years ago.
I'm under no illusions about writing the next great American Novel, not even the next mediocre American Novel. For me, this is a process of exploration, exercising creative muscles that have hardly been used, and embracing a fun challenge.
Someday, perhaps, this project will become something I will seek to publish. In the meantime, I will keep hacking away.