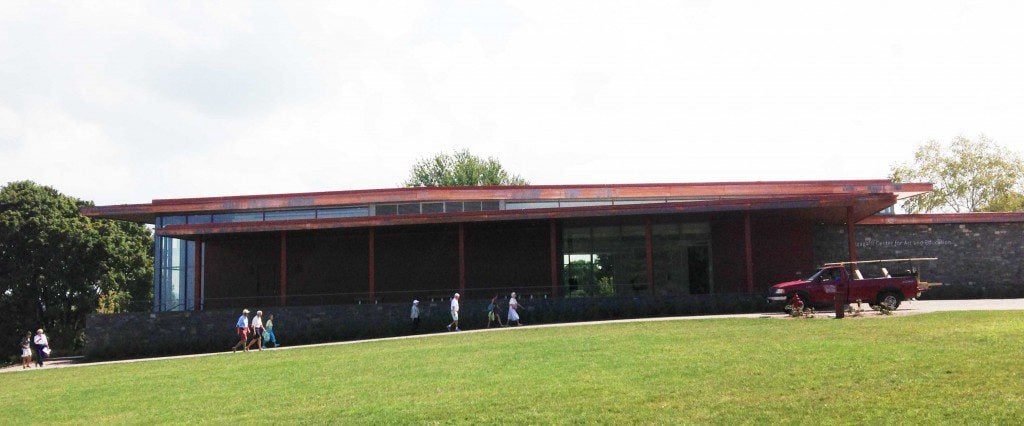 What is art and why is it important? Why do we need art?
I've been contemplating this question after my recent post about What's Wrong with the World.
Life is something of a mystery. We don't know how we got here. We don't know if there is a "why" to why we are here, yet we are here. We struggle to find meaning.
No one can tell us exactly what life is about. Science can give us facts and this helps. But the view of the world that Newton had gave way to Einstein's view and Einstein's view will give way to another.
Mystery still abounds.
I recently spent the day at the Shelburne Museum getting a guided tour of the new Pizzagali Center for Art and Education and the highlights from the collection of Electra Havemayer Webb. We also saw the Wyeth Vertigo exhibit featureing three generations of Wyeths: N.C., Andrew, and Jamie.
Andrew Wyeth's is the most famous work and the most breathtaking. The painstaking detail. The stark palette. The ominous compositions. I felt something. I shudder of emotion. For an instant, I knew I was human. The artist made art. Great art, at least for me. But of course, I am not the only one who feels this way about Andrew Wyeth's work.
The purpose of art is to make us experience something: a feeling, an insight, a sense of connection to something greater than ourselves–that mystery that we are.
Kurt Vonnegut said, "We are trapped in the amber of the moment. There is no why." This could be another purpose of art: to fixate us in the amber of the moment. The questioning mind ceases for a moment and there is only experience.
This is why we need art and why the world would be impoverished without art and artists of all kinds.
We are all artists, of a sort, or have the opportunity to be like artists. We can look at the world with an eye of translation, transformation, and truth-seeking. How do make sense of our experiences? How do we take in the beauty that is around us and represent it to ourselves and others? How do we grow ourselves as human beings?
These are the questions that we can engage every day as we move through the world, trying to do good, be good, and figure out how to be.