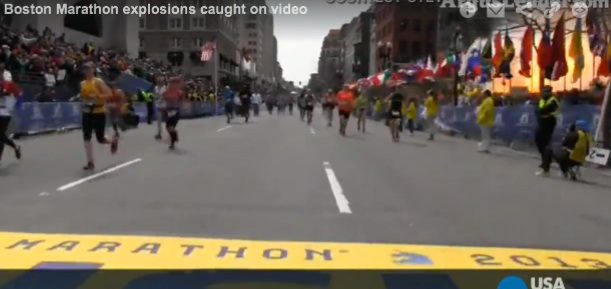 I went to college in Boston; I did my internship in Boston and I lived there in between. I've watched the finish line of the marathon at the place where the bombs exploded. This event has riveted the attention of Americans and the rest of the world as evidenced by the amount of news coverage.
I was listening to the BBC yesterday morning and was struck by the juxtaposition of the Boston story with the report of an earthquake in Iran where forty people were killed. This event did not receive special news coverage. I wonder why? There are several reasons for this.
1). That news involves others (and reviled others at that)
2). An earthquake as an "act of god" fits into a different category. It is an unfortunate event but we expect that they will occur. Earthquakes are not preventable.
3). The bombing is an act of terror and is therefore preventable. It "shouldn't happen."
We are not just reacting to the loss of limb and life, we are reacting to the perceived injustice of the event. The violation of of it. If the earth reaches up and harms us it is one thing; if a human-made bomb does the same thing, it is another.
It reminds me of the teaching story of the rowboat. Imagine you are relaxing in a rowboat on a lake. An empty, adrift rowboat collides into your boat disturbing your repose. Now imagine the boat is not empty but has someone in it. Our emotions are likely to be different. Surprise in the first scenario, indignation in the second.
The marathon bombing provokes indignation. This shouldn't happen and yet it did.
The new Boston massacre deserves all the special news coverage that it is receiving. As I commented on Newtown shooting, there are tragedies everyday somewhere in the world. Many of these don't get a voice or not a prolonged strong voice.
This event helps to wake us up out of apathy and a false sense of safety. It mobilizes heroic action and compassion. Can we be awake to our lives without such tragedies?