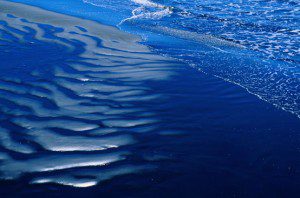 The instructions for meditation couldn't be simpler. The instructions are as follows: Pay attention to what is happening now, when you're attention moves into the future or past or starts talking about the present, bring it back. Repeat as necessary. Got it? Not too complicated. Focus. Get distracted. Return your attention. Repeat.
Something called "awareness" can notice and redirect attention. And that is what we cultivate when we meditate – awareness. Awareness is psychological, not mystical. It's a faculty that we all have, and, as noted above, we all have the ability to mindful in some circumstances. Meditation will make it available in all circumstances.
There is nothing mysterious about this. Nothing that can't be observed directly, right here, right now. In fact, if we start to talk about things that we can't observe right here and right not then we're not talking about this kind of meditation. This meditation is simple, portable, and durable. We can take it everywhere and it holds up to any circumstance and challenge. We don't need to get into the ineffable, the unknowable, or the sublime to be awake in our own lives. We just need to be breathing.