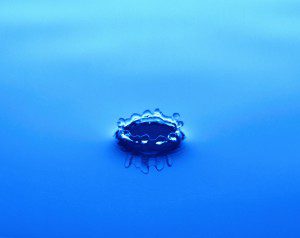 Today, I'll introduce another series in addition to Waking Up is a Revolutionary Act. This primer, Meditation Made Simple: Seven Considerations to Get You Going will be presented in seven sections. It answers basic questions and addresses particular myths about mindfulness meditation.
1. You Already Know How to Meditate
There are thousands of techniques that may be considered meditation and this guide will describe mindfulness meditation.
Meditation through the skill of mindfulness is native to all of us. We all have the capacity to become absorbed in the moment and we usually do so when special circumstances are in place – a beautiful sunset, a magical moment, or a crisis for that matter.
Practicing meditation makes this native skill available in every moment, even the most ordinary of moments. You don't have to wait around for gorgeous sunsets; you don't have to arrange your life to catch things just right.
Mindfulness is right here, right now and if you practice meditation you'll be able to access mindfulness (the fruit of meditation) in any moment – even the boring ones, the difficult ones, the crazy ones, the ordinary ones.
So, relax, you already know how to do this. This is part of who you are, but you've just been too busy to notice. And you don't even have to relax – just be who you are right now and you'll be OK.
Meditation takes this native capacity and gets it into shape just as you would lift weights to get your muscles in shape. Meditation will get your brain in shape (and there is a growing body of evidence to support this).
And as you know, when you lift weights you don't get into shape instantly. It takes time. Likewise, training your mind will take time to see the benefits of improved concentration, increased appreciation and clarity of your sensory experiences, and an ability to cope with even the most difficult circumstances with ease. There are other benefits as well, such as being less reactive, more engaged, and generally happier.
Look for consideration two next week. I invite your comments.
As always,
Withe blessings and gratitude,
Arnie.