As I alluded to in the entry, The Mindfulness Revolution, any good revolution needs a manifesto. So here it is, part one of ten. There is a book out called the Mindfulness Manifesto and I confess that I haven't read it. Here is my version. To adumbrate, here are the ten chapters that comprise it:
1. Start Right Here, Right Now
2. Put Yourself in Context
3. Put That Big Brain to Good Use
4. Get Beyond Yourself
5. Be Good
6. Embrace Change
7. Practice Happiness
8. Attune, Resonate, Integrate
9. Don't Drink the Kool-Aid
10. Be Self-Reliant
1. Start Right Here, Right Now
"It makes much more sense to live in the present tense" – Eddie Vedder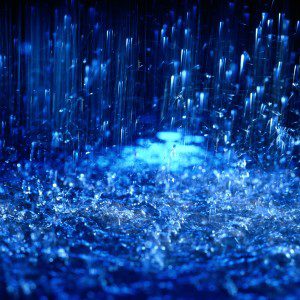 It is always now and this is the only moment we can live. I don't mean some idea of now – the actual experience of now. What are you doing now? What does it look like, sound like, taste like, and most importantly, feel like?
How much of your attention is here with the experience and how much is elsewhere? Can you give your full attention to what is happening now? Or at least try to. And when attention goes somewhere or some place else can you tap into awareness to bring attention back? Give this a try. Right now, if you don't mind!
This awareness attends to the psychological present that lasts about three seconds.
The present moment is the currency of our lives. How do you want to spend these moments? We'll have about 600 million of these moments in the course of our lives. Sounds like a lot, but you've just spent a few of them. And if you're not paying attention – these moments go by unnoticed; gifts that remain unwrapped.
Let's face it; you're talking to yourself most of the time. This talk can be accompanied by images and feelings or these images and feelings can be featured on their own without talk. It's a great human capacity to be able to represent words and images in imagination. Cool stuff. However, …
Where is your attention most of the time? In fantasy, imagination, lala land. In any given moment attention, when not fully with the present moment will be in any one of nine different spaces. Your self-talk and images may be hanging out in the future. This future may be pleasant, anticipating something wonderful that is on the horizon or something hoped for. This feels good. This future may be unpleasant, anxious worry about something that may or may not happen. This feels bad. Or attention may be randomly engaged with the future with no particular emotional charge. Welcome to your brain.
Or attention may go retro. This past may be pleasant, a fond memory of something. This also feels good. This past may be unpleasant, a preoccupation with regret; a rumination on imperfections. This feels bad. Or attention may be randomly engaged with the past with no particular charge; just doing what brains do.
There is another place your mind tends to be, that is if you have a pulse – commenting upon the present. This is not being in the present – it's another form of imagination-driven fantasy. I like this; I want more of this. I don't like this; I want it to stop. Why is this happening to me? I can't wait to tell so and so about this. The present is referenced but not experienced directly. It's the common occurrence that William James noted one hundred years ago that our intellectual life, "consists almost entirely of substituting a conceptual order for the perceptual order" in which our experience originally lives.
Try the perceptual order. You might find life to be more vivid and less rife with anguish. No stories about the future and past and no commentary about the present leave anguish no place to hide. No stories, no suffering. Period.
Waking Up is a Revolutionary Act: A Manifesto for Mindful Living was inspired by Experience Life magazine, Editor-in-Chief, Pilar Gerasimo's, article Being Healthy is a Revolutionary Act: Renegade Perspectives for Thriving in a Mixed Up World, and its accompanying A Manifesto for Thriving in a Mixed Up World. Visit http://RevolutionaryAct.com, the website devoted to Being Health is a Revolutionary Act: A Manifesto for Thriving in a Mixed-Up World and download your own copy of the manifesto and join the movement! Read more about Experience Life here.