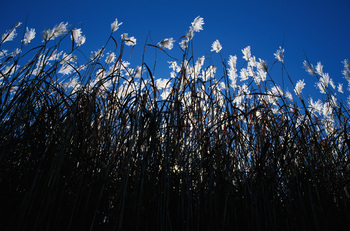 Happy Thanksgiving!
Today in the United States we feast with an eye towards gratitude for the abundance we have. It's our biggest holiday with two days off and many of us are traveling and visiting with family.
Of course, if we are awake, we are thankful everyday, every moment. Gratitude is a way of being not just reserved for a handful of days each year.
On this day of Thanksgiving, I would like to thank my readers for their steadfast devotion to this blog and to welcome new readers.
I started writing Mindfulness Matters in July and the months and over 100 posts later we continue to explore mindfulness from a variety of different perspectives.
My aim is to inspire you to be mindful and to invite you bring mindfulness into your life in the form of mindfulness meditation. To facilitate this, I have been posting my studio recorded guided mindfulness meditation CDs as mp3s on my website,
Exquisite Mind
. These are available free for listening and download.
The first 3 of 8 CDs are on the site
with more coming soon.
I also offer my book,
Wild Chickens and Petty Tyrants: 108 Metaphors for Mindfulness
. It's a collection of short teaching stories revolving around a metaphor, story, or image that make mindfulness memorable and more accessible. Finding the right metaphor can help to bring mindfulness into your life. This little books holds a lot of wisdom and makes a great Holiday gift.
A deep bow of thanks for the thousands of people worldwide who have purchased my book over the last year and half since it came out. Another deep bow of thanks to my publisher, Wisdom, and my editor, Josh Bartok, and Joe Evans for all his efforts promoting the book. I'm still bowing to my my dharma guides Larry Rosenberg, S. N. Goenka, Taihaku, Shinzen Young, Tara Brach, Mu Soeng, Jon Kabat-Zinn, and many others.
I am also grateful for our community of meditators–the sangha–at the Exquisite Mind Psychotherapy and Meditation Studio in Burlington, Vermont. We have a wonderful community with weekly sitting and monthly mini-retreats. Everyone is welcome if you ever find yourself in this part of the world.
Read more about it here
.
And one more deep bow to you, my readers. Have a wonderful Thanksgiving!
With blessings and gratitude,
Arnie.