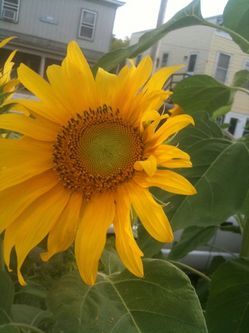 About two-thirds the way through online Morning Meditation, I heard what sounded like a gun shot and then complete power failure. A sudden and irrevocable intrusion of reality into the moment. I apologize to those of you in the classroom for my sudden disappearance. I felt "powerless" to do anything about it since we were connected through the Internet and with no power to run the computer or the modem there was no way to connect. Such intrusions of "reality" pierce the bubble of illusion that we live in most of the time.
The power failure was caused by a squirrel getting into trouble on the power pole. His execution caused the power outage. This has never happened before in twelve years living in this place.
On the way back from my morning vigil trail run with my dog Ruki I noticed a black-capped chickadee adhered to a burdock bush. As I feared, it was dead. It's tiny precious life captured by that prickly fate for no particular reason.
20 Million people have been affected by the floods in Pakistan.
Somewhere, every moment contains these unexpected and unfortunate events. They can serve to awaken us to the preciousness of life. Yesterday, on the Writer's Almanac Garrison Keillor read a quote from Bill Clinton whose father had died in car accident before he was born. Clinton said:
My father left me with the feeling that I had to live for two people, and that if I did it well enough, somehow I could make up for the life he should have had. And his memory infused me, at a younger age than most, with a sense of my own mortality. The knowledge that I, too, could die young drove me both to try to drain the most out of every moment of life and to get on with the next big challenge.
So, as we move through the day today we can notice the cycles of life around us. The sunflower that is starting to decay yet still sings to towards the sky. We can try to be awake so that when unexpected things happen we can use these events to awaken to the fragility of life around us and the gift it is to be alive and breathing.