I have just authored a guest blog on Shambhala SunSpace, the blog of the Shambhala Sun. Thanks to Rod Meade Sperry and my publicist at Wisdom Publications, Joe Evans, for inviting me to post.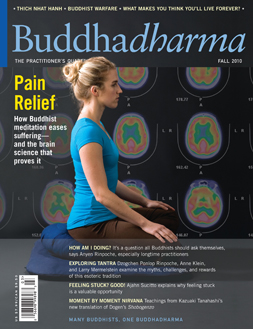 The guest blog is entitled:
Mindfulness for Pain and "FOMO"
and comments upon an article on pain in the latest issue of
Buddhadharma: The Practitioner's Quarterly Magazine
.