USA Today features an article today that contains bad news for churches. "'Forget pizza parties,' teens tell churches" builds upon research done by the Barna Group. In summary:
Only about one in four teens now participate in church youth groups,
considered the hallmark of involvement; numbers have been flat since
1999. Other measures of religiosity — prayer, Bible reading and going
to church — lag as well, according to Barna Group, a Ventura, Calif.,
evangelical research company. This all has churches canceling their
summer teen camps and youth pastors looking worriedly toward the fall,
when school-year youth groups kick in.
Factors that might explain the lack of participation by teens include: lack of parental commitment, the over-commitment of teens in the rest of life, and greater use of technology by teens. Barna president, David Kinnaman says, "Talking to God may be losing out to Facebook." (Perhaps God needs to get on Facebook?)(Photo: Laity Lodge Youth Camp)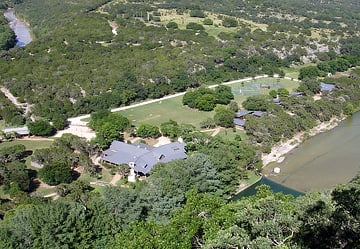 One Christian camp director explained the loss of participation in youth camps by pointing to "growing competition from summer mission trips." Interesting! Is that good or bad, I wonder. The youth camp associated with Laity Lodge, where I work, sponsored a mission trip to Haiti this summer. Could this be the way of the future for Christian summer camping?
Though Barna's research does not bode well for churches, if you check out the data from the Barna Group website, you find more of a mixed picture. Involvement of teens in church is flat over the past seven years, while involvement in youth groups is up a bit.
For a nuanced, extensive, and intensive look at spirituality among teens and young adults, I'd recommend the outstanding books by sociologist Christian Smith: Soul Searching: The Religious and Spiritual Lives of American Teenagers and Souls in Transition: The Religious and Spiritual Lives of Emerging Adults.
So what do you think? How can churches and Christian camps connect with teenagers today?