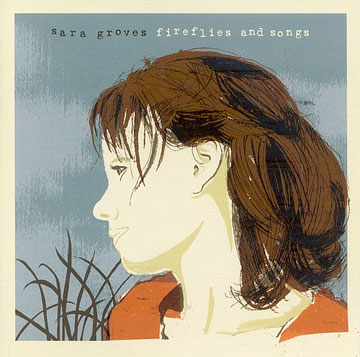 Singer/songwriter Sara Groves was just awarded Christianity Today's Album of the Year for 2009. Fireflies and Songs was, according to the magazine, the "runaway No. 1 choice" for Album of the Year, according to a panel of ten music critics. (You can listen to excerpts from this album or order it here. A great Christmas present! You can download it from iTunes here.)

This is a marvelous tribute to a marvelous musician. I have admired Sara Groves and her music for several years, but had the opportunity to get to know her last summer at Laity Lodge. She is, as they say, the "real deal" – authentic, open, humble, and kind, as well as extremely talented in all things musical. Sara's passion of justice is contagious and gives her music added dimension and significance. (Photo below: Sara at Laity Lodge.)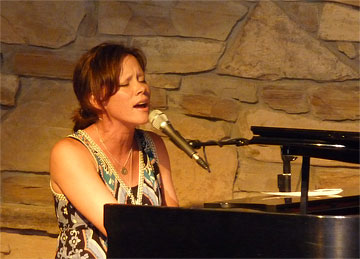 Sara also has a delightful Christmas album,
O Holy Night
. She sings beloved Christmas classics ("Angels We Have Heard on High," "Silent Night") as well as several of her own Christmas compositions. In the middle of this moving, spiritually-enriching album is one of the funniest Christmas songs I have heard in a long, long time. "Toy Packaging" is an utter joy. When I first heard it, I literally laughed out loud. And if you know me, you know that doesn't happen very often.
If you're unfamiliar with Sara Groves, let me encourage you to check out her music. She is a real gem.
Also, congratulations to Ashley Cleveland for being recognized in the
Christianity Today
top ten for her newest album,
God Don't Never Change
.  This album, by a great friend of Laity Lodge, has been nominated for a Grammy. It features Ashley's gripping renditions of gospel songs and newly-discovered spirituals. Way to go, Ashley!