Before I return to my usual blogging routine, I thought I'd post three more photos of New England, from my trip there a couple of weeks ago.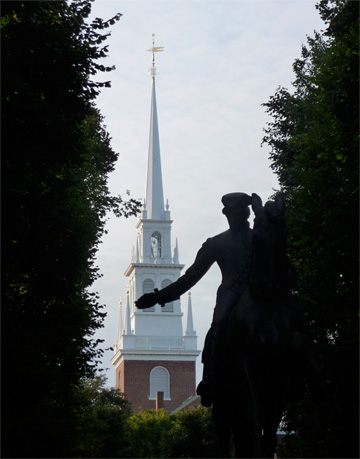 First, the statue of Paul Revere, with the Old North Church in the background. A visit to these national monuments is worthwhile, not only because of their historical significance, but also because you'll get to stroll through Boston's North End. On some of the small streets in this part of the city, you can almost imagine that you're in an Italian village. Plus, the smell of food cooking in the North End is unbelievable. Don't visit this area if you're not prepared to eat!

Second, the Charles River from the Boston side, with MIT (in Cambridge) toward the right, and Boston University in the background.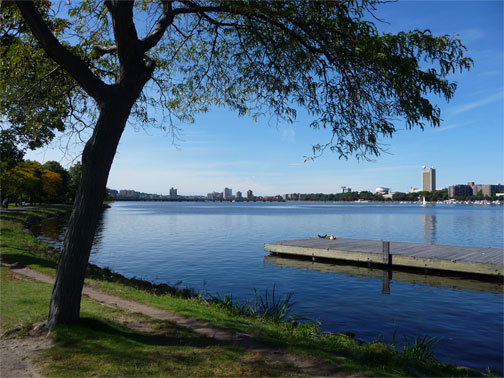 Finally, my wife and I enjoying the Atlantic ocean from a bench in Rockport, Massachusetts. Not bad at all!