Here's the next installment in my unusual bumper sticker series. This one expresses a sentiment felt by many Americans. . . .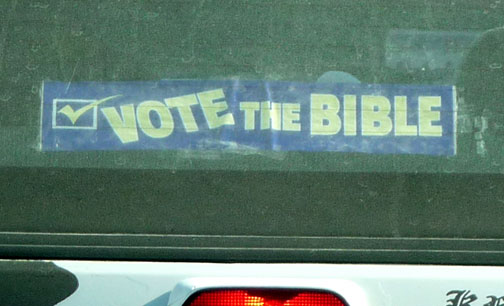 I'd say Amen to that, except, as a Presbyterian, I don't say Amen to things.
But I do wonder what it really means to "Vote the Bible." I think this is much easier said than done. Tomorrow I'll explain why I think this is much harder than it seems.