My Recent Blogging
Sunday, May 6: Inspiration from Pray the Gospels
Monday, May 7: Suffering and Christian Fellowship
Tuesday, May 8: God is With Us Even When We Suffering Because of Our Sin

Wednesday, May 9:
People of Hope in a Hurting World
Thursday, May 10:
Living in Hopful Tension
Friday, May 11:
The Content of Our Hope
Links to Other Sites
Herod the Great's Tomb Discovered?
Ben Witherington weighs in on this curious new discovery. "It must be the year for tombs," he says.
Allelon
. I've just become aware of a new website for Christian leaders committed to the misional church. Well worth checking out. (All-LAY-lone is the Greek word for "one another" or "each other.")
Looking for a Nice, Little House in Orange County?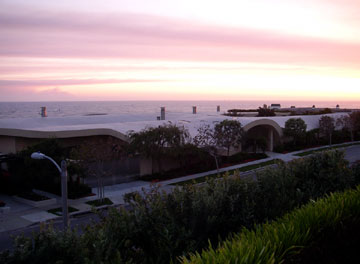 I recently visited some friends who have a wonderful home in Orange County quite near the beach. But you should see what's across the street! It's the so-called Portabello Estate (
which even has its own website!
) The good news? This home is on the market, with its 22,000 square feet of residence, 8 bedrooms, 15 bathrooms, garage area for 16 cars, etc. etc. etc. The view isn't half bad, either.
The bad news? The owner is asking a mere $75,000,000 for the home, making it one of the most expensive homes in America. But, if you're lucky, you may be able to bid him down, because the market for $75,000,000 homes isn't terribly hot right now.
Why is the estate called "Portabello"? Rumor has it that the current owner gave it this name because it looked rather like a portobello mushroom.