Excerpt from John 21:1-25
But there are also many other things that Jesus did; if every one of them were written down, I suppose that the world itself could not contain the books that would be written. (John 21:25)
Click here to read all of today's passage
Prayer
Dear Lord, how can anything contain Your works? Not only are they numerous beyond measure, but they are more wonderful than words can describe.

Indeed, during Your earthly life You did only so many things, and I suppose all that You accomplished could be put down in words, at least to an extent. But Your works go far beyond these. You are the Creator of the universe, the One who fashioned the heavens and the earth. Who can describe all of Your works throughout the cosmos?
You are working even today through Your people as we live our lives for Your glory. Your works are happening each moment, throughout the world. So there is no end to what You have done, and doing, and will do.
Great are Your works, Lord, great in number, great in quality! All praise be to You this day!
Postscript
"Great Are Your Works"
by Andy Park
Great are Your works Lord
Great are Your deeds
Awesome in power
So awesome to me
Your works Lord are awesome
Your power is great
Your works Lord are awesome
Your power is great
You will reign forever
In power You will reign
You will reign forever
In power You will reign
Because of Your greatness
All the earth will sing
Because of Your greatness
All the earth will sing
© 1987 Mercy / Vineyard Publishing (Admin. by Music Services) Andy Park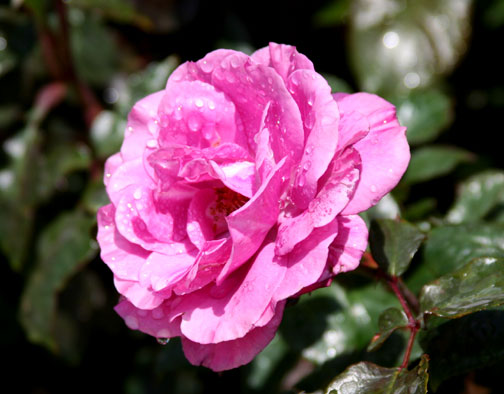 A rose from my garden, one of God's excellent works