A couple who treat one another well—because they are in love—told in a naturalistic setting.
At the movies, it's a breath of fresh air to see a couple engage one another positively in every moment they are with one another. That's Paterson (2016): out on DVD since April 4 in North America.
In their everyday abode, in the city of Paterson, New Jersey, this couple chats about ordinary things. Paterson (Adam Driver), a bus driver, comes home every night to a relationship with his "other half" Laura (Golshifteh Farahani) a relationship which is good.
Love
She's a dreamer who embarks on projects of fancy which are supported by Paterson. Never an argument, a snide word, nor a fatal miscalculation of judgment.
It's a love match which Paterson writes about in his journal—in poems that his wife says should be published. He likes to keep his poetry secret, though, as if the rhythm he expresses in lines holds more meaning in his life than a publishing contract would.
Chemistry of life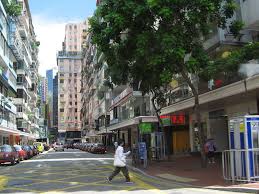 The ordinary moments in a relationship—more than meets the eye. However, to the eye the passing everyday remarks and comments may seem drab. The day-in-and-day-out routine of life merely rudimentary. But Paterson revels in them and reflects life back to the viewer. There is a point when one engages in the everyday experience and the characters seem like us. Our life is reflected back to us. It's soothing as life, as we would know it, unfolds on the screen.
Later, one is moved by Paterson's reaction to a distressing event, the only such event in the film. He has to come to terms with it. A mysterious poet from Japan is there for him in a moment like this. When life takes a bad turn, the poet says that there is nothing like an empty page to begin again with.
Paterson is more than a slice of life, more than a piece of life. It exudes the chemistry of life—in poetry, relationship, and the everyday experience. And what comes out is beautiful.
* * * * * (out of * * * * * stars)