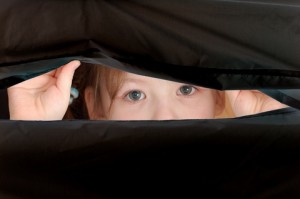 Last night I took Caidin to his Karate class. It's at the gym of an area College. We got there early and spent most of the time talking about places to hide.
He found a little space and said 'that would be a good place to hide.' I casually said 'ya, I guess.'
He continued though with, 'I could hide in my locker if I was small enough,' and then 'what about hiding in the elevator? Would that be good?' As he continued, I realized he really wanted to talk about finding ways to protect himself, or hide in case someone had a gun at school.
We talked about the elevator idea. I suggested that if he did that he should press the alarm button, which would lock the elevator door from opening and stand against the wall to the side. I noted that his locker would be good as long as he didn't lock himself in.
We sat quietly for a little bit. I was digesting the conversation. Then I looked at him and I said 'I'm sorry you have to think about these things.'
All he said was, 'ya, I know.'
This is the world we live in. Where kids have to think about where they might from someone with a gun.
Our country was founded on the belief of life, liberty and the pursuit of happiness. It is not in the constitution, but it was the founding principle.
If you espouse your 2nd amendment rights and insist that gun ownership of automatic assault weapons is part of that right, maybe next time think about an 8 year old who spends his time wondering where he should hide. Does this embody the vision of our forefathers?
Reason and balance is all I'm asking.
(C) Christine Agro 2013
Christine Agro is a Mom, a Claivoyant, a Metaphysical Expert and a Naturopath. She is the founder of The Conscious Mom's Guide(TM) a free membership site that offers guidance, insight and support for parenting with awareness.