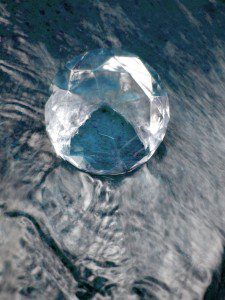 When I was a DoorMat, I let people walk all over me. I jumped to do favors for everyone. I agreed to do what other people wanted to do. Other people ran my life for me. All because I believed I wasn't "good enough" to get my own needs met. My belief came from feeling too fat to be good enough to stand up to people, ask for what I wanted, choose the activities I did with friends, to say "no" to what I didn't want to do. All because I thought I was not good enough because I was too fat.
Yet looking back at photos of me in those days I finally accept that I wasn't fst. I just wasn't thin. I sacrificed a lot to compensate for my perception of being fat. Everyone has their own reasons for not feeling "good enough." Some common ones I hear about are:
* Body image. Like me, many people think their body isn't the way it "should be," whether too fat, too thin, not endowed enough in some parts of the body, too short, too tall, etc. It's usually a perception that's tainted by the media and what you think you should look like.
* Career status and income. This is common in men who feel they don't have a good enough career or earn a good enough income. By whosestandards? It might have come from your parents someone you dated or comparing yourself to others. It's usually not right!
*Personality. Some folks think they can't compete with those who have fun personalities. People who are shy or not outgoing often put others in front of their desires to compensate for feeling boring or poor company. It's usually you comparing you to other people.You are a unique person with your own personality, and that's good!
Past criticism. You may have been told that you'll never be "good enough"by a family member who was trying to manipulate you or just being mean. Or you may have been put down by a romantic partner for not looking or acting "good enough." Leave the past in the past! Just because someone criticizes you doesn't mean it's true, unless you choose to believe it.
I've learned that none of these things detract from you being "good enough." Being "good enough" comes from inside. I've fiound that most people who don't think they're "good enough" for one of those types of reasons is a good person and is "good enough" to have their needs matter. If you're a DoorMat or sacrifice your desires because you think you're not "good enough", ask yourself:
* Am I a kind person?
*Do I treat people with respect and consideration?
*Do I feel grateful for what I have?
*Do I try to do my best?
If you're a good person, you are "good enough!" If you're a good person, then you deserve the best, no matter what you look like, or how much money you make or what people told you in the past. The more you love yourself, the more you'll accept that. If you want to have a happy life, let go of any thoughts of not being "good enough". Trust me, you are good enough now in your own imperfect skin. You are a diamond in a world that judges everyone! Believe it with love!
************
Join The Self-Love Movement™! Take the 31 Days of Self-Love Commitment—"I commit to do my best to do something loving for myself, however big or small, for the next 31 days." and get my book, How Do I Love Me? Let Me Count the Ways for free at http://howdoiloveme.com. Read my 2014 31 Days of Self-Love Posts HERE. Join the Self-Love Movement™! on Facebook. Watch the video made with Hoobastank's song–The reason–that illustrates the power of self-love.