Today is Day 18 of my 31 Days of Self-Love posts to celebrate Self-Love Month with suggestions for jump-starting your own self-love and joining The Self-Love Movement™.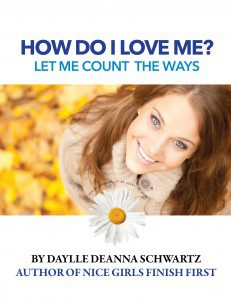 We often have little chores that we put off doing and not doing them is annoying. Finish one thing, however small, like cleaning out and organizing your socks to get a feeling of accomplishment. Sew on the button you've been meaning to fix. Pay the bill sitting on your counter. Call the person who annoys you back and get it over with. It's usually a relief to get one thing that's been niggling at you done.
When I look at a clean drawer I feel so good. I dance with delight when I do some laundry, since I hate doing it. Knowing you got something done can be a joy. Choose something small you've been putting off and do it. Make yourself smile from the relief of a chore being done!
*************
Join The Self-Love Movement™! Take the 31 Days of Self-Love Commitment—"I commit to do my best to do something loving for myself, however big or small, for the next 31 days." and get my book, How Do I Love Me? Let Me Count the Ways for free at http://howdoiloveme.com. Read my 2013 31 Days of Self-Love Posts HERE. Join the Self-Love Movement™! on Facebook.