Today is Day 30 of my 31 Days of Self-Love posts to celebrate Self-Love Month with suggestions for jump-starting your own self-love and joining The Self-Love Movement™.
When you have low self-worth, it's hard to love yourself. But you may not know how to build yours. I'm happy to have self-love ambassador Tirza Barnes-Griffith, founder of Tirza Motivates, as my guest today to talk about ways to learn to value yourself. Her purpose is "to build-up and encourage you." Her compassion for people, ability to foster change, and gift of teaching practical, life-changing strategies, motivate and influence women to live a fulfilled life. Tirza has established a reputation as a professional who gets at the root of what is holding her clients back from living life to the fullest, and then help them to customize action steps and an implementation plan to achieving the life they desire. Here's what she has to say:
Value Your Self-Worth
by Tirza Barnes-Griffith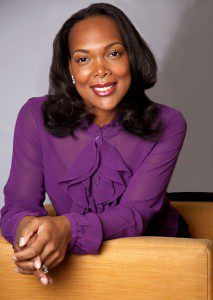 A few years ago a movie called "The Help" was shown in theaters. This movie was about the tales of several African American female housekeepers, who were employed by wealthy families, to also care for their children. After the character Aibeeelen witnesses the child she is caring for being hurt over and over again by her mother, she decides to do something about it. Every day she tells the young child in her care something good about herself. Several scenes in the movie bring us to Aibeeelen holding the Girl, and saying: "You a smart girl. You a kind girl. You hear me?" She then has the girl repeat this self-affirmation ''I is kind, I is smart, I is important!' Using proper English, try this with your children. I do it with my daughter every morning before I leave for work, and she now knows it by heart.
This is a loving message about self worth and it can empower us to live our lives to the fullest. Self worth is being 100% aware of our value, and then living a life that reflects that value. Do you see yourself as a Honda or a Mercedes Benz? Are you a silver medalist or a gold medalist? Are you worth $1,000 or $1, 000,000?
The value we put on ourselves is conveyed by the way we think and speak, what we tolerate from others, the company we keep, the food we eat, and even the clothes we wear. Our level of self worth is revealed by either self-defeating behaviors or self-fulfilling behaviors. It is knowing that you are worthy of high esteem and respect, and refuse to accept anything but that at home, the workplace and in relationships.
It's time to make a change. Fed up with living below your worth? Then do something about it—today. Here are a few activities that can help you change those self-defeating behaviors and help you to embrace the fact that you are created in God's image and in many ways just like Him.
Activity #1: Assess your level of self worth by taking this quick quiz at http://bit.ly/MUc7HG. This is an awesome website that will evaluate the results, and then appropriately choose the best activities for building positive self esteem, confidence and self worth.
Activity #2: Write a purge list. This list will include situations, people, or things in your life that negatively influence how you see and value yourself. Example: Failure to be financially independent For each item you list, write down how you wish for things to be. Example: to not live check to check, have two separate savings accounts- one for leisure and the other for an emergency, able to travel two times a year, invest in stocks, save for children's education.
For each item you listed, write down five reasons why you deserve better and can do better. Also, make a list of some words that best describe your strengths, make you special and best communicate what makes you unique. Example: I am determined, I can do anything I put my mind to, I was successful at this before, and I can do it again, it is God's plan for my life, I am disciplined, and self-controlled.
For each item be honest and ask yourself what is holding you back. Get at the root of the issue.? Example: I am not discipled enough in this area of my life, too many other responsibilities, I need help, maybe with a financial advisor, need to budget better.??
Look over your list and identify two to three things that you can began to change immediately to help increase your self-worth. Then, develop a plan of action to make the change real. This action step is critical. If you want to have true self worth you must better manage or even remove out of your life behaviors, people or situations that hold you back and discourage you. Example: Research and meet with a financial advisor, learn how to budget money better, limit number of times I eat out a week, bring lunch to work instead of buying it.
??Activity #3 Make an 'I am kind, I am smart, I am important' collage. [There are free websites where] you can build an electronic collage. You can also create a paper collage using magazine clippings, poster board, scissors and glue. It's about you, your worth, and vision of what your life will look like after you purge people and negative circumstances out of your life.
Search the internet for images or fonts that you think will be ideal for the collage. Or, you could scan in old photos, fabric swatches, magazine clippings or other items you would use on a paper collage. Use images that inspire you. Visit http://pinterest.com/ for inspiration; simply look for photos following themes that you like, such as self worth, love self, healthy relationships, fulfilled life, freedom, confidence, purpose, Gods image, or value.
[If you make an electronic collage], print it out and then consider how you'd like to display it. You can hang it on the wall as it is, frame it either using card stock or a wooden frame, then hang or lean on a shelf, take a photo and share it online (if it's not already digital). ??Your collage will be a visual reminder of what you are worth, and what you are working to become and establish in your life. Review it daily and develop concrete goals, a to-do list, and began implementation to move closer to achieving what you desire and deserve. Visit http://bit.ly/dPrlJt to learn more about making your collage.
I'm excited for you! You deserve to live a fulfilled life; one that reflects all that you are worth. Stop putting limits on your life, remove those boundaries, there is blessing and increase waiting for you, it is yours! Today take the first step to achieving it. Why? Because your tomorrow begins with today!
***************
Join The Self-Love Movement™! Take the 31 Days of Self-Love Commitment and get my book, How Do I Love Me? Let Me Count the Ways for free at http://howdoiloveme.com. Read my 2012 31 Days of Self-Love Posts HERE.
Please leave comments under my posts so we can stay connected.