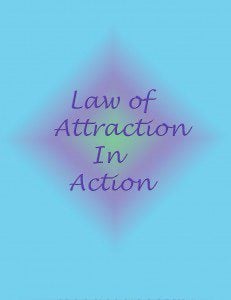 This is post 163 in my series on the Law of Attraction in Action. You CAN use your power to attract all that you need. I do it every day! Read all the posts in my Law of Attraction in Action Series to see how.
You attract everything you have, good or bad, by the vibration you send along with your thoughts. People joke that they wish they could change their vibration by just flipping a switch, figuring it takes a lot more than. But in a way you can if you think of your thoughts as the switch, and switch them!
Michael Lozier is an expert on the Law of Attraction who I've learned a lot from. Below is one of his videos on changing a negative vibrations. He tells you how to find the switches and change three words in order to flip the switch on your vibration. Of course you have to really want to change and attract more goodies. It takes consciousness to do it effectively. But it's not hard once you commit to doing it.
Here's what Michael Lozier has to say.
See all the posts in my Law of Attraction in Action Series HERE.
*********************
Take the self-love challenge and get my book, How Do I Love Me? Let Me Count the Ways for free at http://howdoiloveme.com. And you can post your loving acts HERE to reinforce your intention to love yourself. Read my 31 Days of Self-Love Posts HERE.
Please leave comments under my posts so we can stay connected.