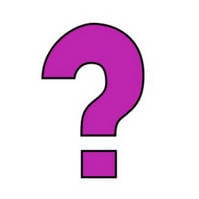 A reader said she's in a 12-Step Program. She went through the program when her husband died and is now doing very well. It's expected that she will give back for what was given to her and she's fine with that. The daily meetings she goes to bring in people from all walks of life. She often extends herself to give others kindness and support. But some of the women grab onto her in an overly clingy way and it's draining her, leaving her emotionally, physically and spiritually exhausted when they dump all their drama onto her. She wants to help, but not at her own expense.
This can happen in programs where people pass down the support they got. Some people need reasonable support while others need a lifeguard because they're drowning in their emotions, fears and other baggage. When they find someone healthy and kind, they'd prefer to just swim along with this person who supports them, not noticing that their lifeguard is beginning to drown. The reader lamented that she has nothing left for herself. She's begun to lose her own passion for the things she's always enjoyed and sometimes feels selfish when she attempts to set boundaries.
The help she gives and that others expect from her has gotten out of control!. On many days she says she just wants to hide. They've become like a second skin that she doesn't know how to peel off of herself.
This kind of situation can happen even if you're not in a recovery program. Many of us become the go-to person for everyone's needs and problems. But in this reader's case, she's expected to give others support. I've worked with many people who were in a 12-Step Program who also felt people became too intrusive on their lives and emotional well-being. The lines can blur for someone who gives very good support. But no one person is expected to do more than he or she can handle, nor to help everyone who comes clinging to them.
My short answer was—Self first!!! No guilt! You need to keep yourself nourished in order to help others in the best way possible.
And, you must keep yourself strong and healthy as an act of self-love, which everyone should have. A guy I know is in a program and he helps many people and gets lots of pleasure sharing what he's learned. When it gets draining, he sets limits. YOU must come first. YOUR well-being must come first. Whether it's people in your program or your friends or neighbors, you should NOT give more than you feel you can.
Helping people is a joy when it's on your terms. When it feels like a debilitating burden, it's time to limit what you do.
So for this reader and any of you who are going through a similar situation, I recommend you slowly pull back from what you give. Tell them you're going through some of your own stuff and need to focus within. Be honest. Explain that you can't handle so much, that it's hurting you and you need some space from other people's problems. You're trying to stay strong too and can only give a finite amount of time to a finite number of people. In the program, people need to turn to their sponsors. With friends and family, suggest they talk to other people too, since you have other stuff to do.
The only person you owe your all to is YOU!!!
ACCEPT that just because you've gotten support, you don't owe everyone all your energy. You should NEVER give more than you can handle, and I believe that fits with the 12 Steps Program. There are many emotionally needy people who look for someone to glom on to, like a parasite. Parasites need to be disconnected. Talk to someone, whether it's a program leader or sponsor, or a minister at your church, or someone you have high regard for to get advice and reassurance that you should not give more than you can.
Once you've detached the parasites, be more wary of who you support in the future. Limit it to the number of people you feel comfortable with. 12-Step Programs and meant to help, not hurt you. You support people when you're able to. But it's okay to not feel able to. I'd recommend taking a break and letting the parasites find support elsewhere. Then choose a few to talk to when you can.
SELF FIRST!
When I was a DoorMat, self was the last to get support. I let myself get drained until I was angry and bitter. That doesn't feel good! Now I do what I can WHEN I can, and set limits when I can't—guilt free! If people don't understand, it's their problem, not yours. No one has the right to expect you to be there for them if you explain that it's hurting you and you need limit time. If they balk, shame on them! That's being selfish, which means they don't respect your right to take care of yourself. Not everyone has to like you. SELF FIRST!
*********************
Take the self-love challenge and get my book, How Do I Love Me? Let Me Count the Ways for free at http://howdoiloveme.com. And you can post your loving acts HERE to reinforce your intention to love yourself. Read my 31 Days of Self-Love Posts HERE.
Please leave comments under my posts so we can stay connected.