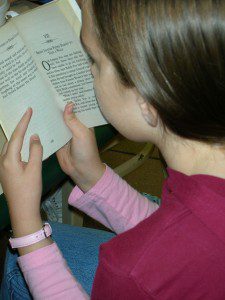 I LOVE to read! When I was younger I read books voraciously, at least 2-3 a week. Yet in the last few years, I haven't read much. I've been reading Eat, Pray, Love for many months, and I LOVE the book! Novels are my favorite but I'm the type who often can't put the book down until I finish it if it's good. And if it's not, I'll move to another one. I've stayed up very late on many nights to finish a story or at least get to a point where I could put the book down. This is time consuming and these days I have a very full plate so time for reading went by the wayside.
Reading or doing another simple activity, like knitting, puttering on your car, etc., can be postponed in a busy world but making time to do it says, "I love me!"
I tend to read magazines more because I can finish one faster but these days even that has taken a back seat to writing and other projects. But I love reading and miss the pleasure it gives me. So I've been allowing more time before going to sleep to read. I'm not ready to begin a novel that has a lot of mystery and things that will keep me from putting it down. But I'm enjoying getting back to reading again. This weekend I plan to take Eat, Pray, Love to the park and spend several hours just reading.
Pick your small pleasure and make time for it!
When I read I feel good. Whether it's a book or magazine, take it to a coffee house or to the park or just to bed and spend some time getting through the pages. Making time to read what you've put off or miss doing, shows that you deserve to have time for pleasurable activities. Schedule reading into your schedule now! It says a big, fat, juicy "I love me!"
********
Take the self-love challenge and get my book, How Do I Love Me? Let Me Count the Ways for free at http://howdoiloveme.com. And you can post your loving acts HERE to reinforce your intention to love yourself. Read my 31 Days of Self-Love Posts HERE.
Please leave comments under my posts so we can stay connected.