Designs straight from Bali, Indonesia, Katherine Rally Textiles offers refreshing products with an inspiring comeback story to boot.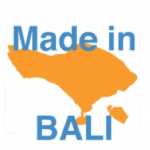 Katherine Rally Textiles is the work of a husband-and-wife team, Katherine and Rally Dupps. Originally from the U.S., the Dupps met in 2002 and found themselves engaged shortly after. Rather than spend their money on a diamond ring or giant wedding, they decided to explore, visiting everywhere from Yemen to India. After the recession hit, the Dupps settled in Bali, where they create their unique line of beautiful textiles.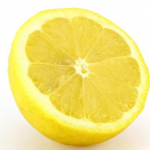 Why Lemon Loves It
With two children and a young marriage, the economic collapse could have really done a number on Katherine and Rally Dupps. Instead of letting it crush them, the two decided to view it as an opportunity. They put it simply, saying they "hit the road and relocated to the island paradise of Bali, Indonesia," according to their website. We love their commitment to seeing a potentially negative situation as a way to make positive change.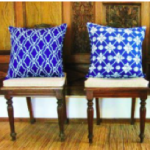 Must Have!
The patterns, which the duo says are inspired by Bali and the natural world, are original and charming. From geometric trellis-style prints to sunburst swathes of color and intricate leaf-like fronds, every design is complex enough to warrant the price tag. Turn your bed into an island oasis with the Balian Print Pillow in Classic Blue (right) or the Garden Gate Print Pillow. Both are perfect examples of the Katherine Rally aesthetic.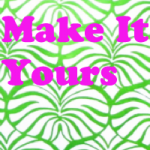 Katherine Rally Textiles are available for purchase in stores throughout the U.S. (see a full list by clicking here). However, if you can't make it there, just send an email to kathy@katherinerally.com to place an order.