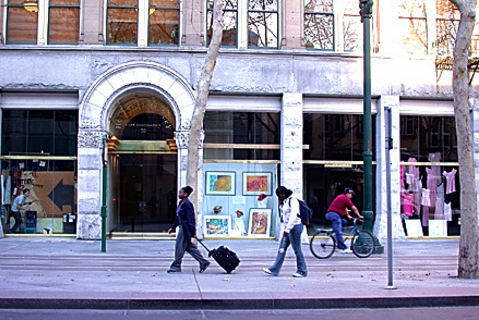 Windows in abandoned shops. A city parking lot. A mechanic's garage.
Let me guess: these aren't places you generally expect to see fine art. But that's changing! More specifically, the organization Phantom Galleries is changing that, one art installation at a time. Having started in Sacramento in the early 1990's, Phantom Galleries now operate in cities all over the world. Now, cities such as Los Angeles, Chicago, and Berlin have their own Phantom Gallery networks where they work with local urban planners, developers, store front owners, and real estate brokers to receive permission.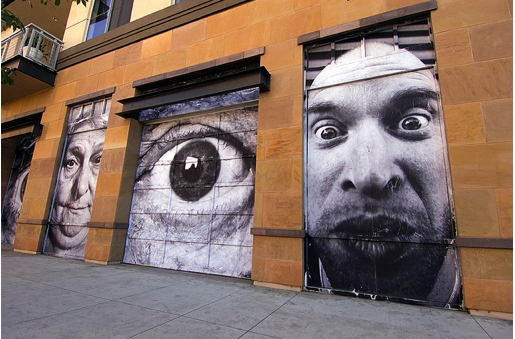 We had a chat with Alpha Bruton, an artist and curator who invested in the original movement in Sacramento, and has directed the Phantom Gallery Chicago Network since 2005. Here are the highlights from our conversation with her:
One-sentence description of Phantom Galleries:
Installation artists exhibiting in alternative and temporary exhibition space, being their own curators.
Favorite project space:
A collaboration project was done last March in Logan Square in an old mechanic garage, 5400 square feet, I flew in fartists from Zwolle Netherlands, and Michigan without seeing the space, then converted into a gallery with live music jam sessions every night for 14 days. The space was full of art, art making, and musicians volunteering their time to collaborate with the guest curators.
What's next for the movement?
The Phantom is opening two galleries in Chicago, and planning three other spaces. I get more emails from curators wanting a space than spaces available, so my job as chief curator is to locate a space that will fit the proposed project.
Inspirational effect:
I hope to inspire emerging installation artists to become their own curators and take charge in their own exhibition practice.