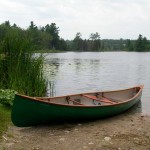 You never knew my friend Charles. You would have loved him. He was a husband, father, English teacher, social worker, canoeist, bluegrass player, therapist, connoisseur of green-apple moonshine, and a good friend. He spent the last decade of his life as the Director of Student Services in my hometown school district. He was on the front lines of advocacy for some of the most vulnerable children in the community. It was a role he relished almost as much as playing Beatles and John Prine songs.
Charles died a few years ago, finally succumbing to his two-year battle with leukemia. Friends of his gathered on a scraggly piece of land along the Tallapoosa River in north Georgia for his memorial service. I am certain that we gathered exactly where Charles wanted us. He loved that piece of land and the river that runs along side it. He used it as a retreat for his body and soul. It was his sanctuary. I use the word "sanctuary" intentionally, for Charles wouldn't enter a church. See, there was always a rebel's spirit behind Charles' jolly school-boy smile and speckled beard. And that rebel-rousing spirit wasn't always validated.
Charles lost a good deal of faith in politics, in education – in the human race in general. He seemed to lose the most faith in religion. He and I would often speak of music, faith, and religion, and at such times I could always count on him to sum up his approach to worship by quoting Ms. Emily Dickinson. He would quote, "Some keep the Sabbath going to church; I keep it staying at home; With a bobolink for a chorister, and an orchard for a dome. Some keep the Sabbath in surplice; I just wear my wings; And instead of tolling the bell for church, our little sexton sings. God preaches – a noted clergyman – and the sermon is never long; So instead of getting to heaven at last, I'm going all along!"
But for all the confidence that Charles lost, he never lost the romanticism of and faith in living in a better world. This was, after all, his vocation, his calling. He wanted life to be better, more just, more whole. While he was often disappointed, it will not always be so. We often speak of heaven as that faraway place where we will live in the sweet by-and-by. I no longer consider that to be accurate, because heaven is just not that far away. The Christian faith teaches that we will not so much move up and out to an intangible heaven when we die, but that one day, God will come down and take up residence on earth.
Charles was right to consider his slice of soil and water, his river and sky, to actually be a piece of paradise. For one day all of creation will be re-created, it will be made new. The universe will be washed clean of all that is wrong. God will set things right. Nothing could make Charles, or us, happier. How great it will be to live with him in that coming world where there will be no more suffering or death, no more government corruption, no more religious hypocrites, no more broken relationships: Just beautiful, stress-less days singing our songs and floating on the river that makes glad the city of God.
The most fitting benediction to Charles' life is not a text from the Bible or frail words attempting to honor his life. That benediction belongs to the gravely voice of Charles' favorite artist, John Prine. Prine sings, "While walking out, one evening, not knowing where to go, Just to pass the time away, Before we held our show; I heard a little mission band, Playing with all their might. I gave my soul to Jesus, And left the show that night. The day will soon be over, And evening will be done. No more gems to be gathered, So let us all press on. When Jesus comes to claim us, And says it is enough. The diamonds will be shining, No longer in the rough."