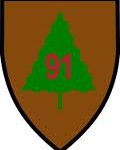 Jesus once healed a man suffering from leprosy. Overwhelmed by what had just happened, he fell at Jesus' feet in gratitude. Outside of other crusty lepers, Jesus is the first person this man would have gotten close to in years. He did not run home to the wife he had not held in his arms in years. He did not go immediately to scoop up the children he had only seen play at a distance on the other side of a chain link fence, or run to his aging parents to kiss them a final time. No, he goes first and foremost to Jesus and throws himself down on the ground before him in complete gratitude. This was a thankful man, a grateful man, who knew he was a recipient of grace. His greatest act of appreciation was to simply say "Thank you."
Grethel Thomas was aGeorgiamountain farmer who was part of the church I once pastored. His wife and daughter were actually a part of the church. Grethel stayed out on the edge. We saw him on occasion, but not much. He was much more comfortable on Sunday mornings with his cows or in the hay field. Grethel was killed in a farming accident on December 24, 1997. Even though it was a holiday, cows still had to be fed, and he was moving hay out to the fields. Being foggy and wet, he failed to see oncoming traffic and he pulled his tractor out in front of a car as he crossed the highway. He was struck and killed immediately. As you might imagine, his family was devastated. Not the least of which was his only child, a teenage daughter named Greta, the child of his old age.
Greta called me right away, and I went to her family's home on an awful Christmas Eve. A few days later we had the funeral. I had a small part in the service, the main eulogy being given by an old Baptist preacher I had never met, named T. J. Cleveland. T. J. came into the funeral home on crutches, limping and moving slowly. I didn't think much about it. He was elderly. He toddled up to the pulpit when it was his time to speak, alternating between holding to the podium and his crutches. With tears rolling off his face he began his eulogy by saying, "I came back today, one last time, to say 'thank you.'" T. J. then told this story:
In the summer of 1944, Grethel and T. J. were young men who found themselves a part of the 361st Regimental Combat Team of the 91st Infantry Division of the U.S. Army, making landings in Italy. Their unit engaged the German and Italian enemy in what is now called the Gothic Line Campaign. These were dreadful days of heat, fear, bloodshed, and loss. The campaign consisted of bitter fighting pillbox to pillbox, foxhole to foxhole, weaving through barbed wire entanglements, and negotiating mine fields. T. J. stepped on one of these mines. It blew off his legs and propelled him off a steep ridge to a valley below. It was the heat of battle. With bullets still flying T. J. called out to his friends to leave him to die. Grethel refused.
Taking most of a day, and bearing shrapnel in his own body from the blast, Grethel zigzagged his way through the mine field, ducked ricocheting bullets, and rappelled into the ravine to where his friend lay dying. Grethel carried T. J. out of the valley, back through the minefield, and up the ridge to safety. Unknown to many of us in his church and community, Grethel was a decorated hero, recipient of the Bronze Star and the Purple Heart. T. J., an old man in 1997, had been given back his life by this friend, this hero he now honored. "I came back, one last time, to say 'thank you.'"