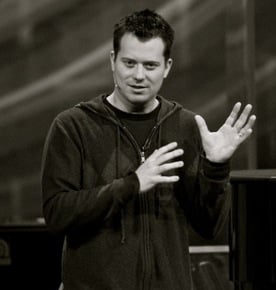 Darren Whitehead, one of the teaching pastors at Willow, is doing a wondrous series on kingdom of God. This weekend's talk focused on seven themes of kingdom in the ministry of Jesus and in the church today, and I want to mention his themes.
He showed how these themes are not just individual but are manifested in families and local churches, and so he told some stories of people's lives being formed in community in transforming ways.
I'm so thrilled he's pondering kingdom, and I'm so glad he's avoiding the simplicities that we hear so much of today. He's probed the connections of Jesus to Isaiah's great visions to give shape to the components of kingdom:
1. Deliverance
2. Righteousness and justice
3. Peace
4. Joy
5. God's Presence
6. Healing
7. Return from Exile (Coming Home)
Each of these themes can be found in Isaiah and in Jesus' capturing of kingdom in the vision of Jesus — and we could chase down and quote passages all day long.