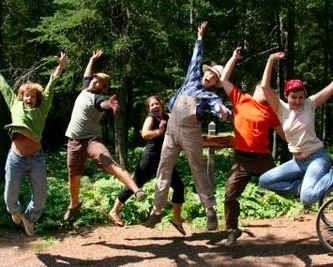 I want to begin a series on how Galatians helps us see that we are liberated from "legalism." This series will normally not be a midday series, but today it will be. I should have posts on this topic both Thursday and Friday. I will begin this series by defining legalism, and then freedom, and then examine the elements that liberate us from legalism.
After years of teaching Galatians and pondering legalism in Paul's mind, I'm convinced many get confused about what the word "legalism" means. Thus, folks say "That's legalism!" So some rubble needs to be cleared out first.
How do you define legalism? What is a good illustration of legalism for you?
Legalism is not believing in the importance of law or rules or authorities; it is not rules themselves; legalism is not even following kosher laws. More often than not, this sort of definition of legalism — equating it with rules — comes from someone who has been told to do something they don't want to do. (As a teenager telling her parents that a 10pm curfew is "legalism.")
So what is it?

My big sketch of the meaning of legalism is this:
Legalism is any practice or belief that is added to the gospel that compromises the sufficiency of Christ as Savior and jeopardizes the adequacy of the Spirit in moral guidance.
Legalism then is the charge against you or me, often sensed at the deepest level, that we are not accepted by God in Christ and indwellt by the Holy Spirit.
I'll continue this Thursday, but let me put this on the table: one can "add" something — say church membership or Sunday school attendance or a stipulation about what time for a teenager to get home at night — and not at all be compromising Christ or jeopardizing the Spirit. So, it's not simply about having rules or laws or regulations.
Everything in Paul's letter to the Galatians aims at Galatians 5:1: "
For freedom Christ has set us free. Stand firm, then, and do not be subject again to the yoke of slavery." Or, one could translate it: "Christ liberated us into liberation!" Legalism aborts liberation or side-tracks liberation or blunts the glory of liberation, but it's not because of the idea of liberation. Legalism does this to liberation because it attacks Christ and the Spirit.