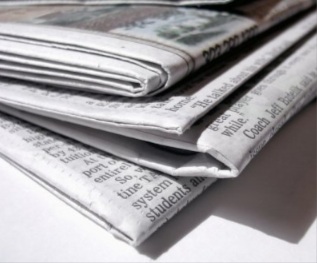 Just a thought and a question:
I don't read newspapers anymore; we no longer subscribe; we no longer have blackened fingers; we no longer have stacks of papers in our recycle bin. We read the news online and we watch the news on TV. TV has its ads and online has its ads, but the reports I hear all the time is that ads online aren't sufficient. Which means this: Journalists are being laid off; journalism majors are either not finding careers or they are working for peanuts.
So I want to go on record with this: I'm more than willing to pay a fee to gain access daily to online news media and online magazines. If this is the only way these folks can maintain quality journalism and employ quality journalists, I'm happy to pay for the service. We need good journalists.
What about you? Any thoughts?